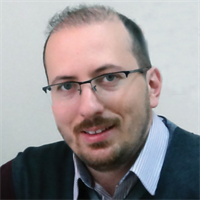 Eren Billur
Preparing the Hardening Curve
November 1, 2022
A hardening curve, also known as the true plastic strain vs. true stress curve and essentially only a tensile-test result tweaked with some formulas, is required for all metal forming simulations. Most commercially available software would ask the user to enter this data until reaching 1.0 true plastic strain (ɛp) or 178-percent engineering plastic strain. No automotive sheet material can elongate that much at room temperature, so what should we do?
Understanding the Hardening Curve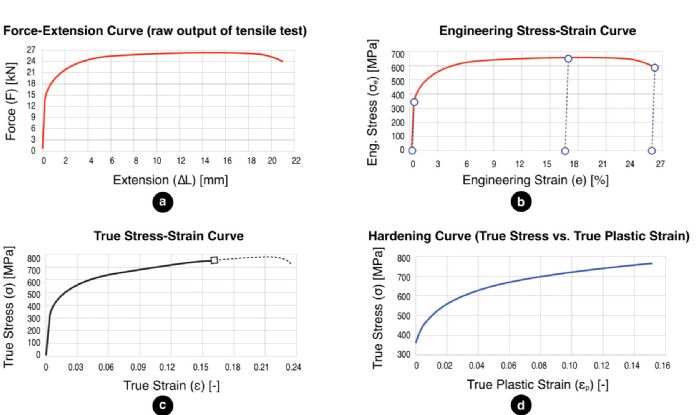 A tensile test involves recording force and extension values (Fig. 1a), with this data then converted to an engineering stress-strain curve by dividing the force by the initial cross-section area and the extension by the original gauge length. Most of the material specifications (elastic modulus, yield stress, universal tensile strength, uniform and total elongation) are defined on the curve as shown in Fig. 1b (see recent Metal Matters columns in MetalForming for detailed explanations of these specifications).
Engineering stress-strain curves gain wide use for design purposes. However, analysis of plastic deformation, such as with metal forming processes, requires true stress-strain curves. True stress-true strain curves can be drawn only until reaching the end of uniform elongation (shown as a square in Fig. 1c). The data gathered after necking must be deleted (dashed line), as the formula used to develop the curve does not remain valid in this region. Lastly, we take the elastic strain out to reveal the true plastic strain-true stress curve, or hardening curve (Fig. 1d).