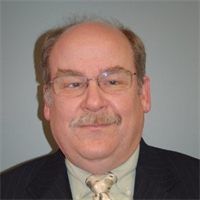 David Anderson
New Steels: Collaboration Leads to Lightweighting
April 1, 2018
As the automotive industry works to meet increasingly stringent fuel economy and safety regulations, the steel industry continues to collaborate with automakers to innovate and implement advanced high-strength steels (AHSS) into new vehicle designs. AHSS is the fastest growing material in automotive applications, according to a 2015 report by Ducker Worldwide, showing that the amount of AHSS used annually in automotive applications has totaled 10 percent higher than forecast during the past three years.

A testament to the industry's interest in AHSS, in particular third-generation AHSS (3rd-Gen AHSS), the United States Automotive Materials Partnership LLC (USAMP), a wholly owned subsidiary of the U.S. Council for Automotive Research LLC representing FCA US LLC, Ford Motor Co. and General Motors, completed a four-year project in 2017. This project worked to develop an Integrated Computational Materials Engineering (ICME) model for 3rd-Gen AHSS.

Fig. 1—With more than 200 automotive-sheetmetal on the market and more on the way, material choices abound for various strength and lightweighting applications.
Today, with more than 200 automotive-sheet-steel grades available (Fig. 1), automakers can fit the proper grades to specific applications. This results from collaborative efforts by steel and automotive industries to develop innovative material and manufacturing technologies. Compared to a decade ago, today's steel grades offer as much as six times the strength. The added strength of AHSS allows automakers to deliver performance and safety benefits with lightweight products, using their existing manufacturing infrastructure and eliminating major manufacturing costs associated with the introduction of alternative materials.
Several categories of AHSS grades are made possible through changes in alloying elements combined with thermal-mechanical processing to deliver various microstructures and properties. These distinct generations and classifications include:
First-generation AHSS such as dual-phase (DP), ferritic-bainitic (FB), complex-phase (CP), martensitic (MS), transformation-induced-plasticity (TRIP) and hot-formed (HF). They offer significantly higher strengths as compared to conventional steels, and some also provide improved formability.

Second-generation AHSS with mainly austenitic microstructures and include austenitic stainless steel and twinning-induced-plasticity (TWIP) steel. These strong and formable grades can be used to provide extraordinary mass reduction for difficult-to-form parts.

Third-generation AHSS, now being introduced commercially. These grades mainly include multi-phased (MP) steels with high strength and increased formability as compared to first-generation AHSS.