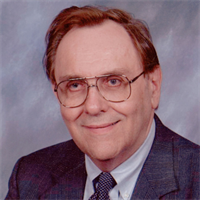 Stuart Keeler
Moving Steel Developments from the Lab to the Pressroom
February 1, 2017
The manufacturing world demands stronger steels with improved formability, energy absorption, corrosion resistance, defect reduction and other properties. Searching the historical technical literature, one finds that these same struggles began in the 1940s, as evidenced by Dr. Jevon's book, "The Metallurgy of Deep Drawing and Pressing." Concurrently, Professor H. W. Swift, of Sheffield University in England, gave the 23rd Lecture at the Institute of Metals in England, titled "On The Foot-Hills of the Plastic Range."
The two mountain peaks represent the respective knowledge bases of steelmakers and users. One learns about the topics by climbing the mountains; the space between represents a lack of communication.


Swift established a series of theoretical hills (see accompanying illustration) that metallurgists needed to climb as they studied the huge volume of historical knowledge published by prior metallurgists. Not restricted, the metallurgists now understood the basis of existing science. Starting from the foothills, each higher area of the hill represents increased success. Their advanced information (1900s) still finds use today:
1980s—surface topography

1970s—strain-rate hardening (m-value)

1960s—forming-limit diagram (FLD)

1950s—plastic anisotropy(r-value)

1940s—workhardening exponent (n-value)
During the same time periods, press designers, die makers, lubricant suppliers, steel buyers and others (the peak on the right-hand side of the illustration) were not searching historical past work for new scientific capabilities. Instead, they used whatever science was on hand for ease of press-shop forming and trial-and-error experimentation.