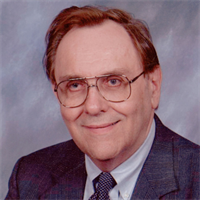 Stuart Keeler
Higher Strength Steel Options Keep Growing
December 1, 2010
Brad Kuvin's editorial in the September issue of MetalForming magazine highlighted the automotive industry's increased use of higher strength steels, especially the dual-phase grades. Increased fuel-efficiency requirements have dictated weight reductions achieved by higher strength and thinner gauges of steel components. To help meet these new requirements, the steel industry continues to explore new approaches to increase strength and reduce cost and welding problems.
The automotive industry tends to be a beta test site for many of these new steels because of the quantity of special steels utilized. Not a supplier to the automotive industry? These new steels could easily be the steels you will be using in the future. Learn about them now and you can be one-step ahead of your competition.
Many decades ago, higher strength steels were made by adding large amounts of carbon or by cold working the coils. While these were successful in achieving higher strengths at lower cost, the maximum amount of stretchability was very limited. In the 1960s, metallurgists began modifying the basic microstructure of aluminum-killed draw-quality (AKDQ) steels. Grain size was reduced. Iron atoms in the unit cell were replaced with atoms of other elements that are larger or smaller than the iron atom (substitutional strengthening). Some atoms were inserted within the iron lattice iInterstitial strengthening).
Various combinations of these changes in microstructure are called thermal mechanical strengthening. These steels are the high-strength low-alloy (HSLA) steels. The yield strength of HSLA steels increases as more microstructural modifications are made. Initially their yield strengths were in the 35 to 50 KSI range. Today the most common yield strength upper limit is 80 KSI. However, one steel mill in Europe is providing HSLA type steels in the 100 to 110 KSI yield strength range.