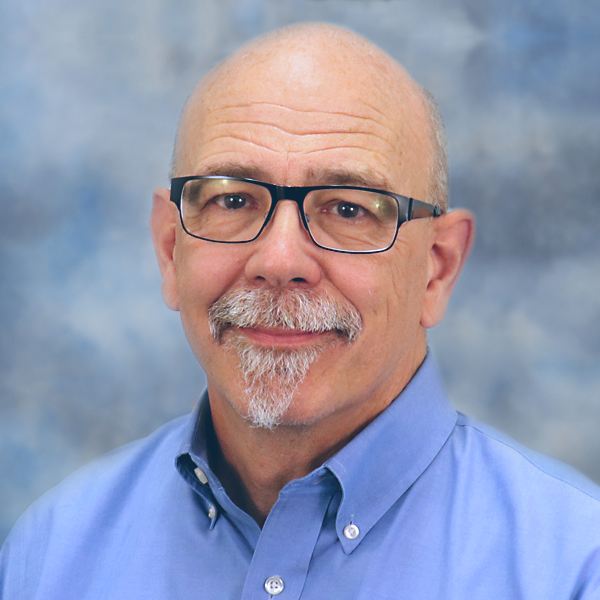 Peter Ulintz
Higher Strength Requires Higher Levels of Knowledge
June 1, 2017
The use of advanced high-strength steel (AHSS) with ultimate tensile strengths of approximately 145 ksi is fairly common in the automotive industry. Trends indicate growth in applications requiring even higher-strength grades, to 200 ksi and beyond. These ultrahigh-strength materials dramatically affect how we process tooling, select press equipment and view the overall stamping process.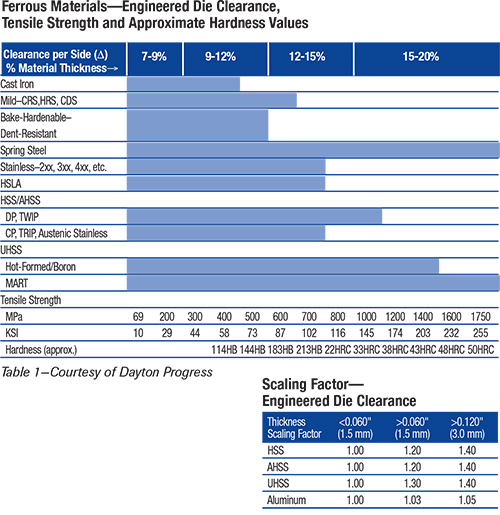 Table 1—Courtesy of Dayton Progress

AHSS materials often are referred to as automotive materials, and rightfully so, as this is the application for which they were developed and first used. However, it would be unwise for metalformers not involved with automotive components to ignore what is happening in the world of AHSS materials. In the 1970s, high-strength low-alloy (HSLA) steels were considered to be automotive grades. However, these materials now find use in nearly every industry due to their higher strength, good formability and ease of weldability. The same likely will hold true for some AHSS workhorse grades, dual-phase grades in particular.

In general, metalformers processing these higher-strength materials must have a higher level of understanding of cutting and forming mechanics, tooling design, die construction and equipment selection. This applies not only to AHSS, but also to HSLA steels, stainless steels, nickel alloys and titanium alloys.

Case in point: The higher stresses required to penetrate higher-strength materials require increased cutting clearances between the punch and die, compared to clearances used for mild steels. Also, as material thickness increases for higher-strength steels, so must cutting clearance (Table 1). Simply applying a 10-percent-per-side cutting clearance—a commonly used rule of thumb—will not suffice.

When cutting clearances are too tight, increased galling and chipping can result. The severity of galling depends on the surface finish and composition of the tool steel and the workpiece material. Chipping occurs when process stresses are high enough to cause low-cycle fatigue of the tooling material, an indication that the material is lacking in toughness.