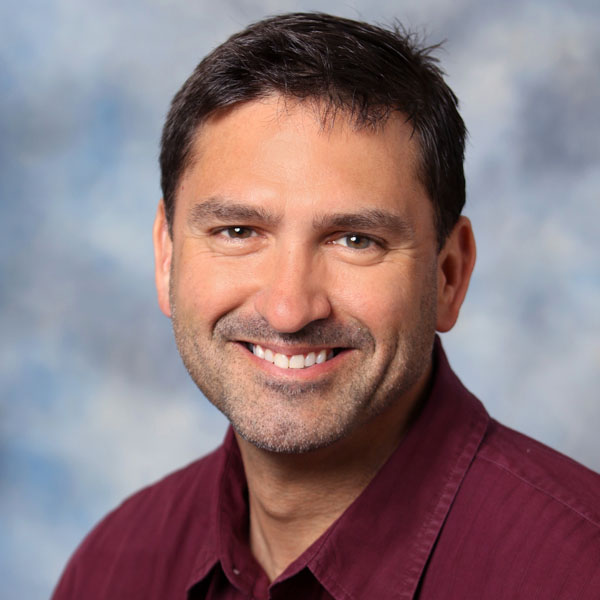 Lou Kren
Full Speed Ahead on AHSS Development
March 26, 2019
As a new age dawns for motor vehicles—think autonomous cars and trucks, all-electric power plants, etc.—the same holds true for their construction materials. At the forefront of efforts to develop, supply and apply these materials is the Steel Market Development Institute (SMDI), a business unit of the American Iron and Steel Institute.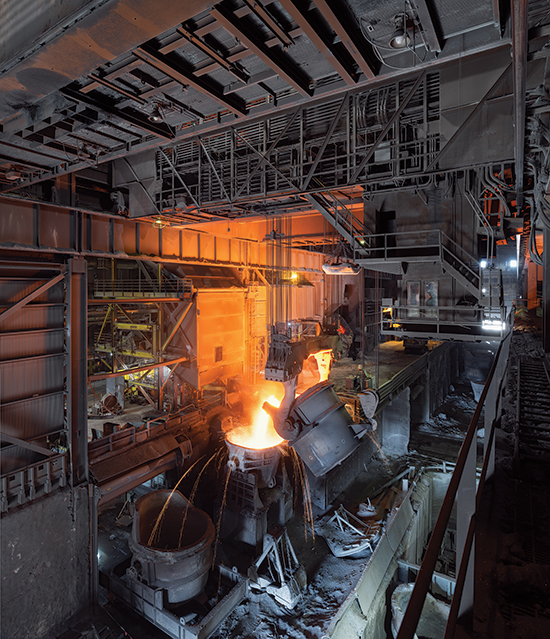 Production at the largest integrated steelmaking facility in North America,
ArcelorMittal Indiana Harbor in East Chicago, IN. Photo courtesy of ArcelorMittal, copyright Viktor Macha.
SMDI seeks to increase the use of steel through development of innovative materials, applications and value-added solutions for automakers and other users in the construction and packaging markets. SMDI's recent developments center around third-generation advanced high-strength steel (AHSS).
First-generation AHSS, while offering high strength, proved difficult to form, while the second generation, featuring high strength and ductility, suffered from a cost standpoint. Third-generation AHSS seeks to hit the sweet spot of strength, formability and cost effectiveness (see Comparison of AHSS Grades chart). After years of R&D, these grades have hit the market in a big way, according to Dr. Jody Hall, vice president-automotive market for SMDI.
Third-Generation AHSS Gaining Steam

Development of third-generation advanced high-strength steels (AHSS) has proceeded with the goal of finding a strength/formability/cost sweet spot among various current offerings.
"After several years of work by the steel industry, third-generation AHSS now is available commercially," Hall says. "Though that's been true for a couple of years on a limited basis, 2018 came up big in delivering many grades."
SMDI often works one-on-one with automotive OEMs on proprietary projects to help determine ideal vehicle applications. For those who attend the Great Designs in Steel symposium (the 2019 edition scheduled for May 15 in Livonia, MI), presentations sometimes detail success stories resulting from such efforts.
CAFE Standards Update
To provide an update on actions related to the Corporate Average Fuel Economy (CAFE) standards, MetalForming has enlisted the assistance of Paul Nathanson, a partner in the Policy Resolution Group at Bracewell, a Washington, D.C.-based strategic communications firm that represents the Precision Metalforming Association (MetalForming's publishing parent). Here's an appraisal from Bracewell:
The Trump administration announced in early 2017 that the U.S. Environmental Protection Agency (EPA) and the U.S. Department of Transportation would revise CAFE and accompanying greenhouse-gas emissions standards. More than a year later, in August 2018, the two agencies jointly issued a proposed rule, titled the Safer Affordable Fuel-Efficient Vehicle Rule, that would freeze the standards at their 2020 levels from 2021 to 2026 and revoke California's Clean Air Act waiver to set stricter standards.
Since the rule was announced, EPA conducted sporadic negotiations with the California Air Resources Board in hopes of reaching a compromise that would allow for a uniform set of national standards. On February 20, 2019, the administration officially decided to end negotiations with California over the standards as months of negotiations did not result in any meaningful progress on an agreement, according to administration officials.
However, the announcement ensures that California, and the other states that have implemented California's standards, will engage in a protracted legal battle over the rule once it is finalized. According to the administration's Regulatory Agenda, the final rule is set to be released this month (April 2019).

"We also conduct precompetitive projects through the Auto/Steel Partnership, a 30-year-old collaborative group that includes automotive OEMs and SMDI's steel-producing members as well as part-producer affiliates," Hall explains. "Through these manufacturing-enabler projects, we've developed AHSS and learned of behaviors that differ from mild and high-strength steels, and discovered properties that assist greatly in manufacturing the materials and designing and forming parts—and that continues today."
These discoveries have been applied to third-generation AHSS, reports Hall, and research continues to characterize the new-age materials more thoroughly to eliminate surprises in applications.
"That means thorough evaluations of stamping, including forming simulation and springback analysis, welding of these materials, effects on tool wear, and more," she says.
One driver for work with third-generation AHSS: hot stamping.
Introducing rapid heating and cooling to impart strength and forming capabilities into steel via hot stamping grew out of the limitations of earlier-generation AHSS.
"Hot stamping came about because AHSS did not have the forming characteristics needed for more complex shapes," Hall says. "But hot stamping adds costs due to heating requirements and extended cycle time. Automakers said, 'This is fantastic, but can it be performed at room temperature?' That need helped lead to development of third-generation AHSS."
The original goal: Replace hot stamping through the application of third-generation AHSS.