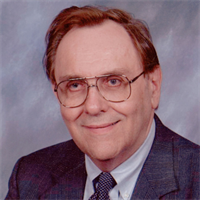 Stuart Keeler
Decades of New Technology = Improved Steel Today
August 1, 2015
This month's Science of Forming column is number 200. To celebrate, let's take a historical look at the major technological advances that have allowed the properties and characteristics of steel to continue to improve.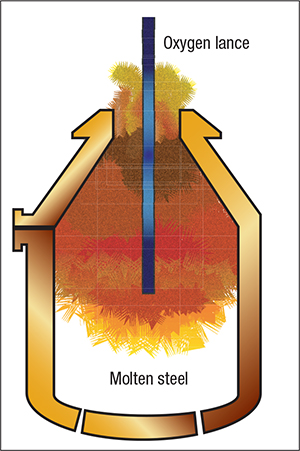 Fig. 1—Cross-section of the basic oxygen furnace shows the molten steel and the lance blowing oxygen at very high speeds. Source: AISI

Go back to 1940, when molten steel was primarily made using the open-hearth process. After a long "cooking time" activated by overhead combustion of gases, molten steel drained into ladles and was poured into molds. These thick molds stood on railroad flat cars to be moved from pouring stations to cooling areas for solidification. Each mold produced one master coil. This steel, called rimmed steel because it boiled and circulated in the mold as it cooled and solidified, had a major problem: it aged with time. Specifically, its formability properties changed over a three-month period, so it had to be used shortly after receipt from the mill.

Also in 1940, aluminum-killed draw-quality (AKDQ) steel began to become popular with some users, while others remained cautious and undecided. Before AKDQ steel was poured into the molds, it was "killed" with aluminum shot—no boiling and circulating. Its major advantage: no aging with time. Steel properties measured with a tensile-test machine included work-hardening exponent (n-value), strain-rate hardening exponent (m-value) and anisotropy ratio (r-value). While available, these properties were seldom utilized.

The 1960s welcomed major changes in steel processing. The basic oxygen furnace (BOF) began to replace the open-hearth furnaces. These new furnaces (Fig. 1) could hold 100 to 350 tons of molten metal from the blast furnace, plus some steel scrap. The top of the vessel remains open to allow an oxygen lance to enter and blow oxygen into the molten metal at supersonic speeds to melt all of the metal and reduce the amount of carbon and other elements. The BOF reduced process time from one day for the open hearth to about 1 hr.