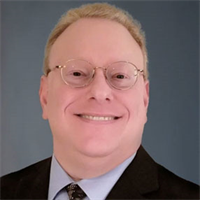 Daniel Schaeffler
A Brief History of Steelmaking
August 31, 2020
Cast iron, wrought iron and steel have a history going back more than two millennia. Mass production of cheap steel began in the late 1800s with the invention of, and subsequent improvements to, the Bessemer converter. Used in the manufacture of rail steels, the process based on this converter produced steel of sufficient strength and durability to accommodate the heavier and faster railway engines and cars that developed during the rapid expansion of the railroad industry.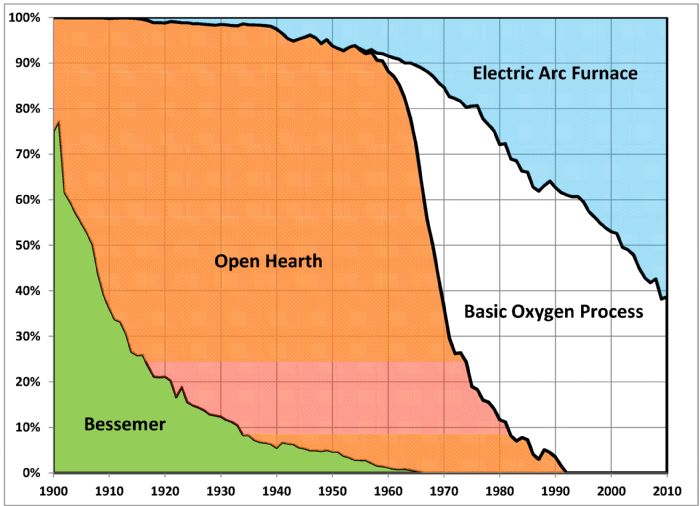 The Bessemer process used the oxygen in blown air to remove impurities in molten pig iron. Unfortunately, air is comprised of 78-percent nitrogen, resulting in significant steel brittleness and which limited potential applications. Each 25-ton batch of molten steel, called a heat, took only 20 min. to produce, but that did not allow enough time to control the composition and remove unwanted elements such as phosphorus. Also, the Bessemer process did not accommodate the use of scrap metal as feedstock.
A Better Process Leads to the Steel Car
Open-hearth steelmaking replaced most Bessemer converters by 1900. This new process allowed for economical use of higher-phosphorus iron-ore deposits available in the United States, as well as the ability to use scrap metal as an input. The slower process, taking as long as 10 hr. per 200-ton heat, allowed for better control of composition and temperature, which in turn provided the ability to create new grades. These steels fueled the initial all-steel-body vehicle made for the Dodge Brothers Motor Co. by the Budd Co. in 1916, as well as the construction of skyscrapers and bridges, including the Empire State Building and the Golden Gate Bridge. More importantly to some, 1935 saw the introduction of the steel beer can by Pabst Brewing Co. Through the early 1960s, more than 80 percent of all steel produced in the United States came from the open-hearth process.
The mid-20th century welcomed the commercialization of oxygen steelmaking, which rapidly became the primary method to convert hot metal from a blast furnace into steel. During the basic oxygen process (BOP), oxygen blown into a combination of molten pig iron and scrap metal refines the product into steel. Some steelmakers blow oxygen from the top onto the surface of the melt, in a basic oxygen furnace. Other options are the Q-BOP process, relying on bottom-blown oxygen steelmaking, or a combination of top and bottom blowing. In all cases, the refractories that line the vessel holding the molten steel are basic rather than acidic—hence the name.