Music City Set to Host Metal Stamping and Tool & Die Conference
December 1, 2018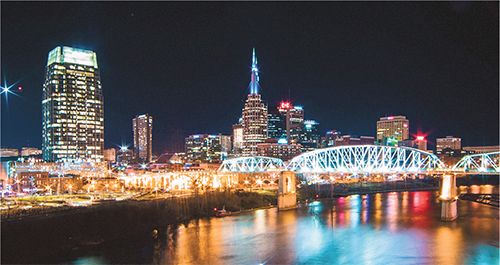 The Metal Stamping and Tool & Die Conference, presented by PMA in association with MetalForming magazine, will feature keynote presentations, educational breakout sessions for stamping and tool and die, exhibits and a networking reception for more than 200 attendees and sponsors. It all happens January 29-30, 2019, in Nashville, TN, featuring track sessions covering new, emerging, evolving and maturing technologies, and industry trends impacting companies involved in metal stamping, die design and die construction.
Who should attend? Well, just about anyone and everyone—from company presidents and CEOs to engineers and engineering managers, die designers and tooling engineers, plant and operations managers, and tool and die makers. The agenda is chock full of technical presentations promising to keep metalformers informed of the latest-greatest equipment and processing innovations including:
Understanding and Selecting Sheet and Coil Material

Best Practices in Sheetmetal Forming to Succeed in a Competitive Environment

Innovations in High-Speed Machinery

Cutting and Punching High-Strength Steels and Aluminum

Tool & Die Welding Repair.