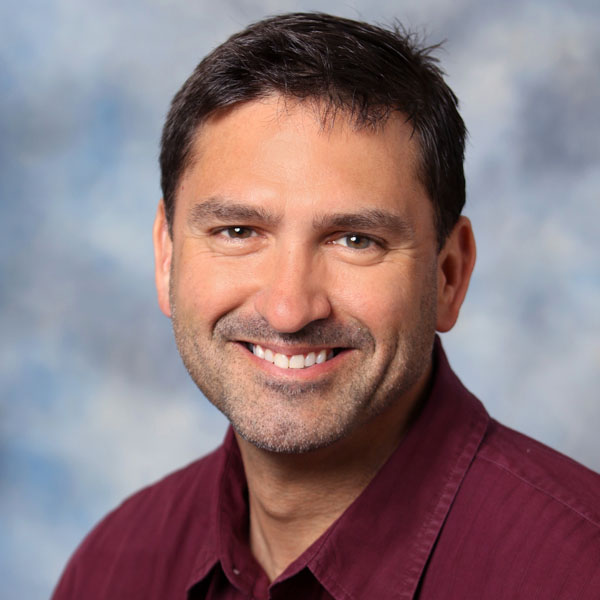 Lou Kren
Controls: Don't Disable
July 1, 2017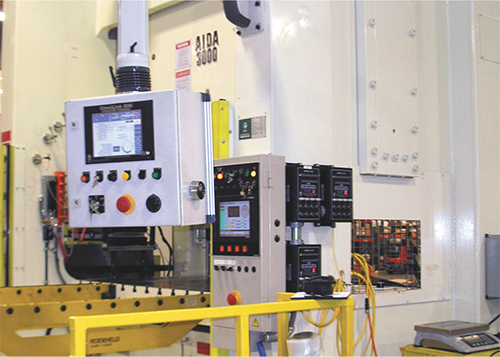 Outfitting or upgrading a press line with capable control technology, as is the case here, is only step one. Step two: using it. Disabling tonnage monitoring or die-protection functions, for example, will keep production moving, but only until catastrophe occurs, and along the way part quality and press reliability surely will decrease.
Press controls have advanced to the point where they can communicate with all line components, and even have the ability to alter press tooling on the fly. Controls have adapted to the increased use of cellular manufacturing, and the need to communicate more closely with the entire cell. They provide real-time information on job status, and integrate with MRP and ERP systems, enabling improved tracking and ordering of materials, for example, and aiding company decision makers with scheduling as well as tool and equipment performance and maintenance needs.
Diagnostic tools in the controls show input and output status using architecture that enables rapid troubleshooting. These tools enable safe I/O examination without the need to enter hot electrical panels.
Controls today provide an abundance of historical data used to create baselines and chart performance for a variety of uses. Combined with robust sensoring, they assist in error-proofing, allowing metalformers not only to verify good parts, but also to receive verification reports generated by automated systems. No longer do controls offer only stroke counters, but good-parts counters as well, while making sure, via control of chutes, conveyors and part-ejection mechanisms, that good and bad parts route accordingly. They'll assess coil entering the press and, via servo and stepper motors, automatically adjust wedges in the die to account for variations in material thicknesses.
In short, controls can set, run, correct and report across an entire manufacturing cell or press line. Everything above has been documented in the pages of MetalForming. We know that controls have tremendous capabilities, and provide powerful tools for operators and on up to the C-suite. But outfitting or upgrading a cell or line with capable control technology is only step one. Step two: using it.
Blocking Data Hampers Improvement
"We see a disturbing trend, what I call acceptance mode," shares Dean Phillips, sales engineer for Link Systems, Nashville, TN. "Companies will install a tonnage monitor or some type of die protection, then proceed to gather information. At some point, these companies determine that they've gathered all the information they need, and then will shut down or disable those data-gathering and control mechanisms."
Phillips has seen some of the largest manufacturers, including OEMs with millions of dollars tied into their press lines, shut down these systems. After recalls, he notes, some of these manufacturers blamed the recalls on not following their own quality procedures, i.e., shutting down monitoring functions.
"Manufacturers are not using the equipment they have," Phillips says. "In one plant, every tonnage monitor on every press was disabled. Too often, a stamper or fabricator will say, 'We've incorporated Lean and Six Sigma, so we're done.' But that fact is, you are never done. You have to keep working on it to continuously improve. The same is true in monitoring and data gathering."
As business cycles fluctuate, so, too, does attention paid to monitoring and data gathering by manufacturers.
"When business is down, they'll get rid of aspects that don't show a true ROI from a production standpoint," says Phillips. "You'll see engineers assigned to Lean or Six Sigma transferred out while these teams are abandoned, with the idea that they'll be resurrected when things pick up, but that never seems to happen. We see the same with tonnage monitors, for instance. Not using the tools available is an alarming situation."
Don't Wait for Pain
The problem? "People do not react to pleasure, they wait for that moment of pain," Phillips says. "It happens over time. Presses keep pounding to meet production needs. When production increases, downtime for scheduled maintenance is sacrificed. Manufacturers will say that they don't have the time for proper maintenance of machinery. If maintenance personnel come around to take down a press or other equipment for regular maintenance, production won't allow it. It is accepted that production always trumps maintenance. Of course you can wait, but at a certain point, when dies are crashing and quality nosedives, waiting no longer is an option. At this point maintenance is unplanned, time-intensive and costly."