Updated SPC Software Boasts New, Useful Features
July 1, 2011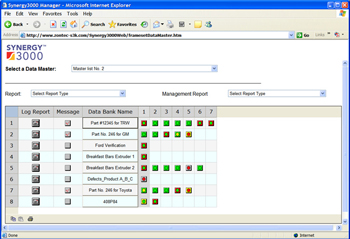 Zontec Inc., Cincinnati, OH, provider of Synergy 3000 statistical-process control software, has added a slew of new features to the program as part of release 3.1. Among them is a new scorecard report that allows users to obtain an instant snapshot of key production metrics. The software also can now host videos related to production, and can provide hyperlinked click-through access to documents, images and websites.
Zontec: 513/648-8685; www.zontec-spc.com
See also: Zontec, Inc.
Technologies: Management