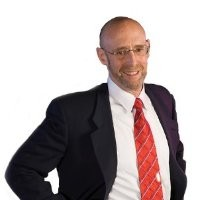 Harry Moser
Reshoring Trend Continues
November 1, 2018
Manufacturing jobs returning to the United States from offshore climbed to 171,000 in 2017 for a staggering 2800-percent increase since 2010, and equaling 90 percent of the 189,000 total manufacturing jobs added in 2017. This brought the number of jobs returned to more than one-half million since 2010. With at least half of these jobs believed to be at various levels of the supply chain, opportunities are great for metalformers.
Moreover, when measured by our $700 billion nonpetroleum goods trade deficit, we count five million U.S. manufacturing jobs offshore, representing a potential for 40-percent growth in U.S. manufacturing. The right national and corporate policies will bring these jobs back.
Tariffs/Trade War vs. Alternative Actions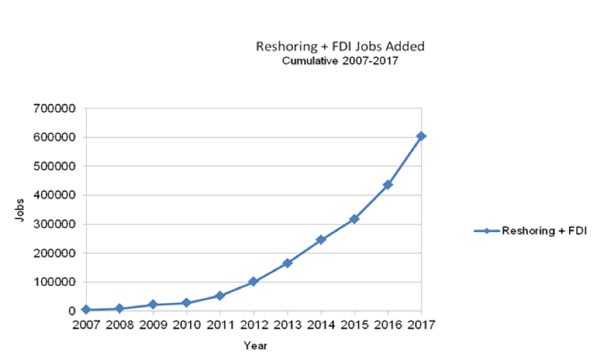 Fig. 1—Cumulative reshoring and foreign-direct-investment (FDI) jobs announced. Source: Reshoring Initiative Library.

The reduction in U.S. corporate tax rates and regulatory costs played a key role in bringing jobs back, and makes 2018 the right time for companies to reevaluate their offshoring decisions. The Reshoring Initiative supports the Trump administration's trade objectives, but not the tariffs.
We have offered the administration our Competitiveness Toolkit, which outlines and quantifies alternative actions. These are intended to avoid retaliation by other countries and to avoid making some domestic sectors more competitive at the expense of others—a result of the steel tariffs.
Take Advantage of the Trend
Metalformers can reshore in two ways: They can decide to source or produce components or tooling domestically; or they can supply parts or tooling to customers that have decided to reshore.
Several trends drive the shift from offshoring to reshoring: the rising costs of offshore production; the impact of distance on quality, innovation, flexibility, responsiveness, inventory and availability; improved U.S. competitiveness via new production technologies; and the increased use of a more sophisticated total cost of ownership (TCO) model—provided by the Reshoring Initiative—to quantify the hidden costs and risks of offshoring.