MRP/CRP Updates with Added Whiteboard Features, Plus New MES-App Capabilities
May 21, 2020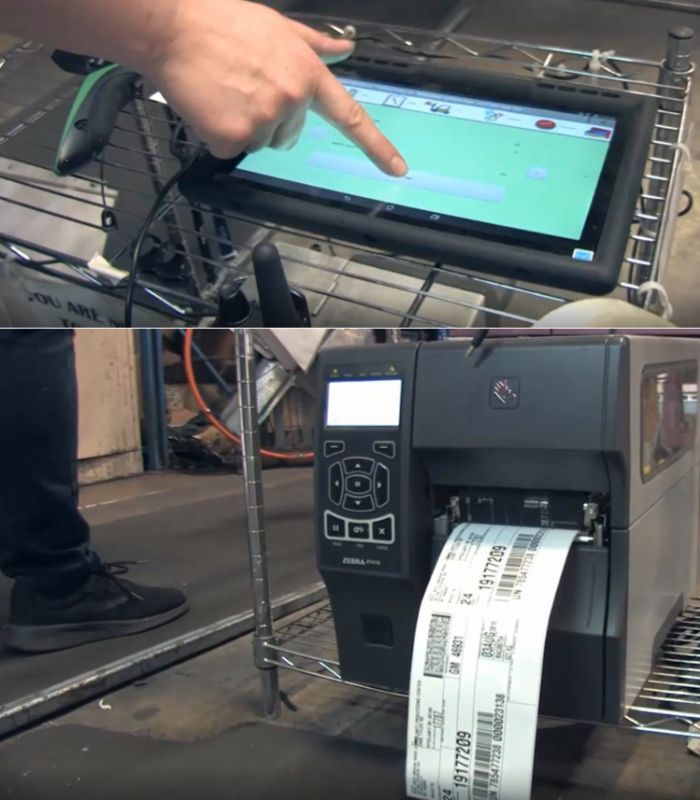 Material and capacity requirements planning (MRP/CRP) are critical functions for manufacturers as optimized scheduling can significantly impact the bottom line. Recognizing this, AIM Computer Solutions' Aim Vision enterprise resource planning (ERP) suite offers a digital whiteboard that creates a visual representation of the plant-floor schedule. The digital whiteboard displays production-schedule item tiles updated in real time from the Aim Mobility MES app.
The digital whiteboard assists schedulers in driving the production schedule from the plant floor, and can be filled with jobs directly from the MRP/CRP. If a production scheduler wishes to override the MRP/CRP, the whiteboard contains drag-and drop-technology, allowing schedulers to adjust the production tile to run on a different workcenter or to change the queue order. The available hours on a given workcenter and or the staffing levels also can be manually over-ridden by a scheduler on the whiteboard.
The whiteboard now includes a Lock Tile feature, enabling a scheduler to 'lock' item tiles with a balance quantity greater than zero (jobs still requiring production) on the digital whiteboard. These locked tiles (scheduled items) are fed back into the next run of MRP as firm planned orders, thus reintegrating them into the production schedule. Locking tiles allows already -scheduled production to be locked in the queue, while updating the rest of the production schedule.
"The visual representation of locked tiles on a whiteboard really helps us to easily fence jobs on our production schedule and to keep the schedule stable in the short term for our production floor," says Timothy Birli, a production scheduler for one AIM client. "It is a delicate balance between adapting quickly to changing customer demand, and keeping stability of a schedule on the manufacturing floor."