Remote Work and Manufacturing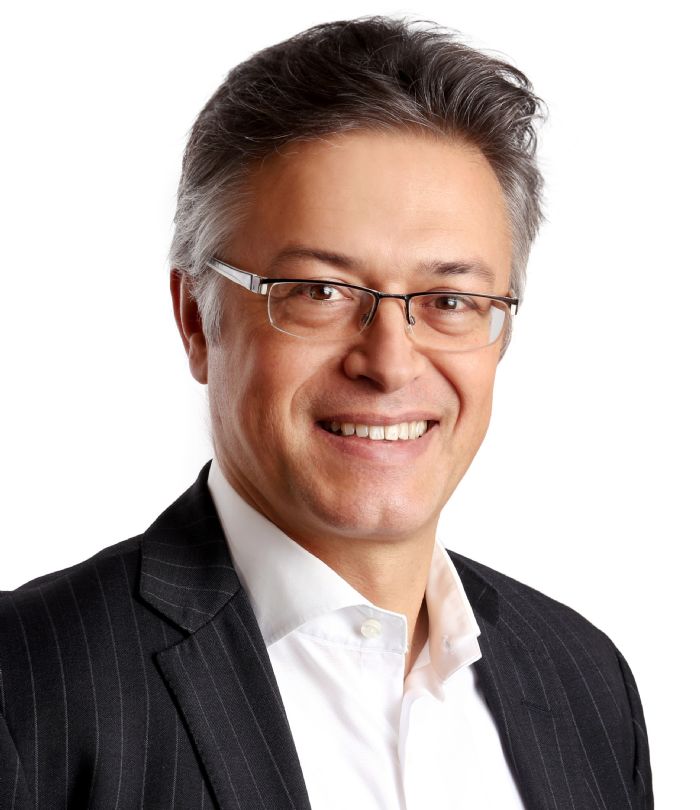 Manufacturing analytics provide needed insight into the factory floor, remotely. For years, other industries have used flexible work-from-home policies, allowing employees to work remotely, either as full-time or as needed. The concept is especially popular in the tech industry, but as the recent COVID-19 pandemic illustrates, not all industries were ready to embrace the work-from-home culture.
That's the baseline that conference presenter Bryan Sapot, CEO of SensrTrx, has set for his discussion on attaining visibility into the factory floor, providing real-time data and alerts.
"For an operations executive, COO or CEO of a smaller company, you can have the ability to really know what's happening, and run your business remotely," says Sapot. "In today's environment, the ability to run a factory remotely is essential. In addition, while an ERP system already provides insight into most steps in the manufacturing process, there is one area that lacks visibility: production. Without visibility into production, you won't know if the floor is running, or running well. That lack of insight prevents you, and your team, from working remotely."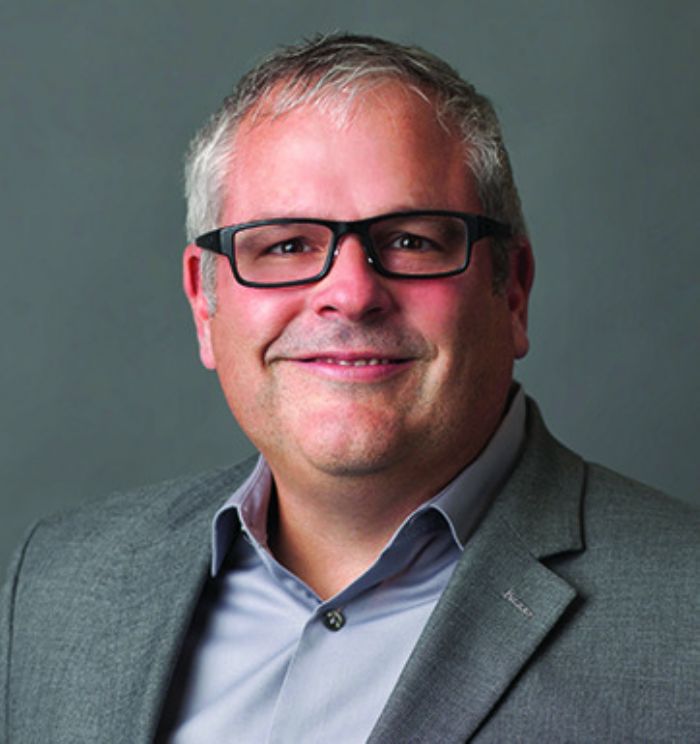 Sapot's presentation will explain how SMMs can utilize manufacturing analytics to understand bottlenecks, and find and fix any problems, all to ensure that production continues to run smoothly. He'll fortify the talk with customer case-study experiences.
Conference speaker Jose Rivera, CEO of the Controls Systems Integrators Association (CSIA), agrees with Sapot on how essential it will become to monitor the plant floor remotely, adding that control-system integrators are at the ready as SMMs embark on their digital-transformation journeys.
"Digital transformation has been gaining maturity," Rivera says. "From a heavily promoted futuristic vision mainly based on technology (e.g., big data, artificial intelligence) the concept has evolved to a more realistic and attainable one."
With a directional understanding of the concept, Rivera will discuss why and how SMMs should customize and create company-specific plans.
Case Studies Demonstrate the ROI of IoT
A Virtual Conference: 10 Presentations Over Three Days, with Networking Opportunities as Well
Join us Monday, June 22 to Wednesday, June 24, for our 3rd Annual Internet of Things Experience for Manufacturers, presented for the first time ever as a virtual event!
View the complete agenda.
Digital Manufacturing: Three Important Considerations for Small to Midsized Manufacturers—Alex Nekritz, Associate, Plante Moran
System Integration to Help Metal Formers Along Their Digital Transformation/IoT Journey—Jose Rivera, CEO, Control System Integrators Association
The True Business Value of IoT for Small to Midsized Manufacturers—Bill Bither, co-founder & CEO, MachineMetrics
Manufacturing Analytics: Start Small, Think Big, and Move Fast—Bryan Sapot, CEO, SensrTrx
Sensor Technology Takes on IoT Challenges in the Shop—Helge Hornis, Ph.D., Technology Director, Pepperl+Fuchs, Inc.
Case Study—IoT Brings Benefits to the Thai Summit Pressroom—Janice D'Amico, Executive Manager-IT, Thai Summit America Corp.; Tony Kaczmarek, President, Kors Engineering
Evaluating the Top Machine-Data Solutions for Small to Midsized Manufacturers—Rose of Sharon DeVos, Founder and CEO, IIoT Automating Solutions
Case Study: The Digital Transformation Journey of an Automotive Tier Supplier—Mo Abuali, CEO and Managing Partner, IoTco; Isaac Bennett, Digital Transformation and IT Manager, Detroit Manufacturing Systems
Optical Metrology and Using the Data to Improve Your Metal Forming Process—John "Yanni" Psilopoulos, Technical Account Manager, Trilion
Data Security and Shop-Floor Integration/IIoT—Peter Pearce, Principal, Baker Tilly
Automotive-parts manufacturer Thai Summit, founded in 1977, fully implemented its IOT platform at its U.S. facility in Howell, MI, in January 2019, and one month later, it brought its facility in Bardstown, KY, online as well. Presenting on its successful IoT journey is Janice D'Amico, executive manager-IT for Thai Summit America Corp., alongside Tony Kaczmarek, president of Kors Engineering.
"Once we had the system up, we went from no visibility at all to full transparency on how we are operating, and began to identify opportunities for improvement," says D'Amico, commenting on the successful implementation of the Kors Engineering Mach2 platform. "We gained a much better handle on actual rates, runtime, downtime and idle time. In addition, it started bringing visibility to every level of the company, from operators to plant management, providing a common working point to discuss and improve on. When we implemented Mach 2, we also installed monitors at the end of each workcenter, running browsers to illustrate OEE."
In March of 2019, the Thai Summit management team set baselines for its workcenters, and in just 6 months, it increased cycle output to the tune of about $5 million.
Another case-study presentation comes from Detroit Manufacturing Systems, which has been leveraging AI-based technologies to look at asset health and diagnostics, predict the remaining useful life of equipment in real time, and achieve significant productivity improvements. Presenting on behalf of this automotive Tier One manufacturer is Isaac Bennett, digital transformation and IT manager, who will "shed the light on how we transformed from a 'fail and fix' to a 'predict and prevent' maintenance approach."
"Manufacturing firms are embracing digital transformation and leveraging AI and gig (smart) data metrics to achieve greater efficiency and productivity on the shop floor," adds Mo Abuali, CEO and managing partner of IoTco, Bennett's co-presenter. "The interactions of the real and virtual worlds form the backbone of such smart production, founded on the principles of lean."
Lot-Size One, and New Sensor Technology
All across the metals industries, Industry 4.0/IIoT technology and methods have the potential to enhance planning, manufacturing and logistics operations.
"Today's press and metal forming control systems depend heavily on PLC-dominated cell-control methods and hierarchical-data handover from machines to ERP systems," says presenter Helge Hornis, Ph.D., technology director at Pepperl+Fuchs, Inc. "Automation suppliers now can benefit from powerful new technologies, such as Multilink, that support the PLC protocol simultaneously alongside languages such as OPCUA and MQTT. This will ease implementation of a more complete data model such as Reference Architectural Model Industrie 4.0 (RAMI 4.0), where automation components directly interface via a communication layer. In such a model, data are available and ready for use by any process that benefits from the information, without continuously relying on the PLC-programming team and its limited CPU and memory resources."
As Hornis will explain, while the cell-control approach is expected to dominate metal forming applications for years to come, the demand for higher output and decreased setup times is becoming ever-more important. Over time, metal forming companies will begin to embrace "lot-size one" manufacturing techniques based on advanced mathematical modeling and digital twins.
"System configuration without PLC involvement and analysis of sensor and machine status data," he says, "will play an integral part in reaching these goals. I'll discuss several application examples illustrating how IIoT solutions can be applied today."
As SMMs begin their investigation into various IoT solutions, managers must be prepared to ask technology providers—such as Pepperl+Fuchs and Kors Engineering—questions that will help them develop the optimum IoT solution for connecting their machines and for gathering and analyzing real-time data. A presentation from Rose of Sharon DeVos, CEO of IIoT Automating Solutions, will compare several technology providers in five areas, "that should influence decisions on a 'best-fit' basis," she says. "Even if you select 'none-of-the-above,' the information will help attendees narrow their selection criteria to select the best partner(s).
"Build your digital plan understanding the data connection, 3rd party resources required, company expertise, integration options and cost model that makes the most sense for your company," adds DeVos.
IoT Enhances Formability Analysis
An offshoot of IoT specific for metal forming companies involves gathering material data in real time from the pressroom for use in formability analysis. In a presentation by John "Yanni" Psilopoulos and John Tyson II, of Trilion Quality Systems, attendees will learn how to use optical measuring technology to gauge the properties of incoming material, and then provide that material data to shop-floor operators.
"During the stamping process, laser etching offers repeatable and highly accurate patterns for formability measurements," Psilopoulos explains. "This optical forming analysis can replace conventional circle-grid analysis, allowing the operator to see full-field formability. Then, the data can be used to track station health as panels progress during die build and production."
Data Security, and IT's Seat at the Strategic-Planning Table
Competing in the world of Industry 4.0 depends on a manufacturer's ability to adopt technologies such as machine learning and analytics, artificial intelligence, IoT devices and automation, and then scale those technologies across the organization. Yet, relying more on sophisticated technology comes at significant risk to the organization if not properly managed. Enter the critical role of data security, and the importance of understanding how your employees access, share and leverage that data across the organization.
In a presentation from Peter Pearce, principal, Baker Tilly, attendees will learn how, thanks to the continued enhancement of modern cloud technologies, affordable sensors and software-as-a-service (SaaS), SMMs can discover value in integrating their shop floor with enterprise-system technology. As a result, manufacturing companies can operate at more effective and efficient levels.
"As organizations embark on their Industry 4.0 journeys," Pearce says, "they must follow two guiding principles:
1. Assessing and aligning their Industry 4.0 journey to their overall strategic business plan; and
2. Assessing and obtaining organizational alignment as it relates their technology maturity, readiness and, most importantly, cyber-risk response protocols.
"Often, company leaders are eager to invest in the latest and greatest technologies, but do so in a vacuum, absent of thought on how technology aligns with the company's strategic objectives," Pearce continues. "Historically, IT does not align with strategic planning. Over the years, we've seen technology use evolve from the core approach of 'keeping the lights blinking' to a focus on leveraging advanced technologies to propel businesses past their competitors. Now, more than ever, IT has a seat at the strategic-planning table, becoming the driving force behind business acceleration, integration and automation." MF

Industry-Related Terms:
Case
,
Core
,
Die
,
Etching
,
Form
,
Forming
,
Gauge
,
LASER
,
Layer
,
Model
,
Point
,
Run
,
Scale
View Glossary of Metalforming Terms
See also: Pepperl+Fuchs, Inc., Kors Engineering, SensrTrx LLC dba Mingo, Iiot Automating Solutions LLC, Iotco, LLC
Technologies: Management, Sensing/Electronics/IOT