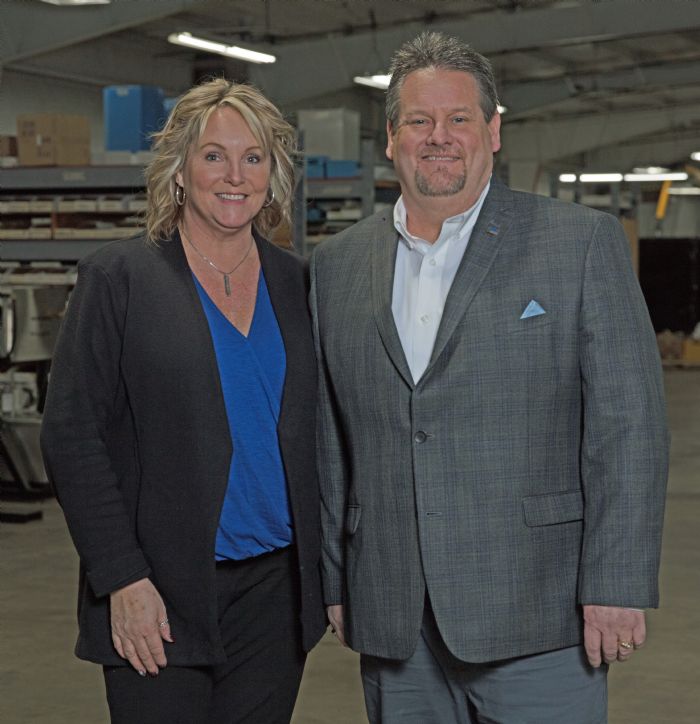 Examples of ideal programs:
Finally, PMAEF has partnered with PMA's districts to award $1000 scholarships to individuals seeking a career in the metalforming industry. Each award, for one year, will be granted based on academic merit. Post-secondary students may re-apply for consideration the following year, but no applicant may receive more than two scholarship awards; trades job training and certificate program applicants are limited to one award. Details are available at www.pma.org/foundation/micro-grants.asp.
Advocacy Remains at the Forefront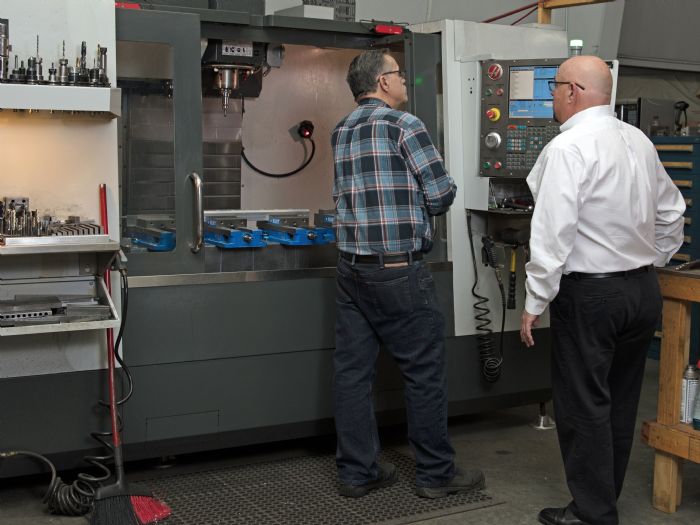 Turnbull became actively involved in PMA in 2012, and attended the One Voice Washington, D.C., fly-in program that year to meet with congress members and promote a pro-manufacturing legislative agenda. "One Voice, a collaborative effort between PMA and the National Tooling & Machining Association (NTMA)," explains Turnbull, "provides lobbying and strategic communications to ensure that our industry's voice is heard on Capitol Hill and in the national media. Once I attended that fly-in and had a chance to spend time with other PMA and NTMA members, all passionate about growing manufacturing in the United States, I became further involved, including at the local district level.
"I want to see PMA continue working with other associations, as we do with NTMA," Turnbull continues, "to help develop the future workforce and to lobby in Washington, D.C., for policies favorable to U.S. manufacturing. Since that first fly-in, I've attended nearly every annual One Voice fly-in. It's an important event for the future of U.S. manufacturing, and we need members from every state to join us. We'll be focusing on recruiting efforts moving forward to further strengthen our advocacy efforts. The benefits are real, as evidenced by my meetings with members of congress regarding the need for a better-developed apprenticeship program in Michigan."
Gratitude Aplenty for PMA Members that Serve the Association
As he prepares to take the helm as PMA's board chairman for 2020, Troy Turnbull expresses his sincere appreciation to those that served alongside him in 2019 on the 2019 PMA Executive Committee, for the association's chairman Troy Roberts:
Dave Arndt, president and CEO, Pentaflex, Inc.

Jeff Aznavorian, president, Clips & Clamps Industries

Chuck Cederberg, president, Larson Tool & Stamping Co.

James Barrett, president, Link Systems

Brian Murphy, vice president of sales, Eagle Metals Inc.
And, he welcomes and thanks those serving beside him in 2020:
Troy Roberts, CEO, Beanstalk Collaborative Community

Jeff Aznavorian, president, Clips & Clamps Industries

Brian Murphy, vice president of sales, Eagle Metals Inc.

Doug Johnson, president, Marion Manufacturing Co.

Gene Lambert, vice president of sales, Batesville Tool & Die
"I would especially like to thank David Arndt (and his wife Kathy), PMA's 2018 past chair," Turnbull adds, "for mentoring me for the past several years. Your leadership will be felt for years to come at PMA and I truly appreciate the advice and friendship we share.
"I also want to thank Troy Roberts (and his wife Amy), 2019 past chair, for his leadership and accounting skills that helped many of us on the PMA board understand more than just basic finance. I appreciate your leadership through a complete restructuring of the association. We would not have improved without your dedication.
"And, finally, thanks to Ron (and Julie Lowry) of Dayton Rogers, our 2016 chairman. Words cannot express my appreciation for you, and our friendship. You offered a hand, and without your leadership, PMA would not be moving into the next 75 years. Thank you for trusting me to lead the association in 2020."
Since attending the fly-in, Turnbull's been an active participant, and leader, in the West Michigan PMA district, and now serves as its secretary. He's taken a leadership role in growing its annual golf outing and its Suppliers Night tabletop exhibition, two big revenue generators for the district. At the same time, the district now contributes back to the industry—supporting, for example, local robotics programs and bus tours of local metal forming companies for students, as part of Manufacturing Day activities.
PMA oversees 17 districts, all strategically located in areas across the country to provide member companies with local access to education, social events and industry networks. "We would like the districts to get even more involved in contributing to the success of PMA's key initiatives," says Turnbull. "Many of them hold annual events—suppliers' nights (tabletop exhibitions), golf outings, etc.—that generate a considerable amount of revenue. We need to explore how the districts and headquarters can work more closely together on other 'pillar' initiatives for PMA, including workforce development and advocacy. This falls under the, 'Where we are going' part of my platform for 2020."
Facilitating Networking Opportunities
Another emphasis for Turnbull and the PMA board of directors remains encouraging member participation in the association's numerous activities, first and foremost its structured and facilitated networking groups. Some of these groups of like-minded metal forming professionals meet in person, others communicate online.
Turnbull helped to start, in 2017, one of the newest such groups, nicknamed the Cellar's Club. It comprises executives from 19 companies who meet semi-annually to discuss primarily sales-related topics. "Facilitator Mark Frasco (founder and president of COACT Associates, Toledo, OH) has been working with us on a variety of performance measures to help grow our businesses," Turnbull says, "including website search-engine optimization, customer-relationship management and repetitive performance measures. He keeps us on track with strategic planning at a high level to help us improve our top-line performance.
"These networking groups, of which there are five, put together and managed by PMA, represent a terrific benefit for members," Turnbull stresses, "but we need more participation, more active members—especially from the next generation of company leaders."
Strong Messaging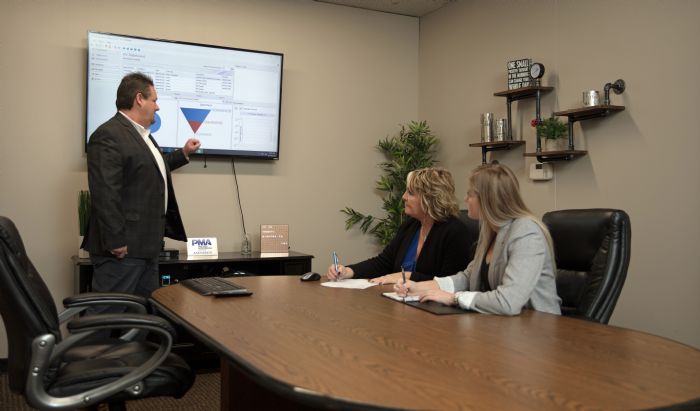 "Who is PMA?," asks Turnbull, circling back to his theme and its important questions. "We are a group of member companies whose executives, middle managers and other employees believe that they need a place to share knowledge and learn from each other, and seek to build a strong coalition to influence and advocate for workforce development and other favorable policies."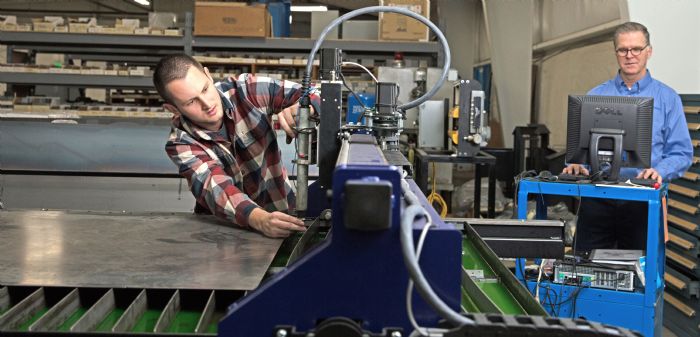 Where are we going? "PMA will continue its efforts to become the premier training provider throughout North America, via METALFORM EDU," says Turnbull. "This work is vital to helping our members, and the industry, succeed and grow, in 2020 and beyond. Throughout the remainder of this year and into 2021, we'll develop a workforce-development committee charged with developing a playbook to help guide metal formers as they begin to use and embrace METALFORM EDU." MF
See also: Industrial Innovations, Inc.
Technologies: Management