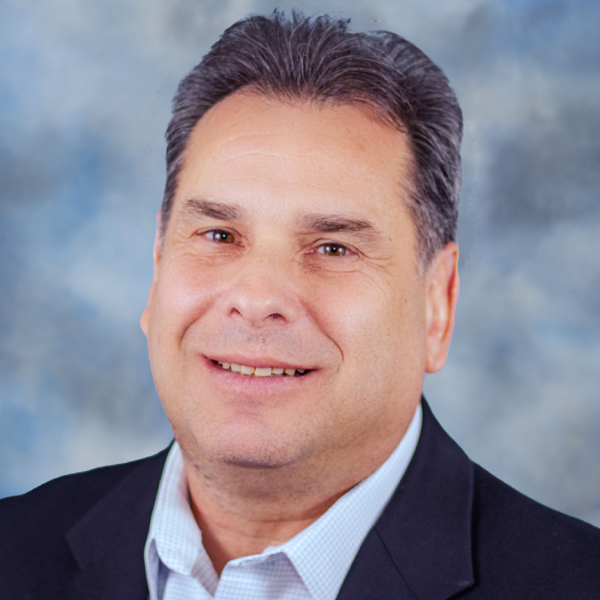 Brad Kuvin
PMA—Who We Are, What We Are and Where We Are Going
March 3, 2020
Perseverance, hard work and a life-long commitment to learning—all characteristics and values that have served Troy Turnbull well throughout his lifelong manufacturing-industry journey. Having grown up in a family steeped not only in manufacturing but also in entrepreneurship, Turnbull now brings all of his background and his commitment to manufacturing and entrepreneurial spirit, to the helm of the Precision Metalforming Association (PMA) as its 2020 Chairman of the Board.
Turnbull is president of Industrial Innovations, Grandville, MI, a supplier of spray-lubrication systems and die-casting automation products, as well as a CNC machining and metal fabricator. Since he acquired the company in 2001 ("I liked the product so much, I bought the company," he says), Turnbull hasn't shied away from taking risks and leading it in new directions. He brings that same spirit to PMA.
Destined to Lead a Manufacturing Company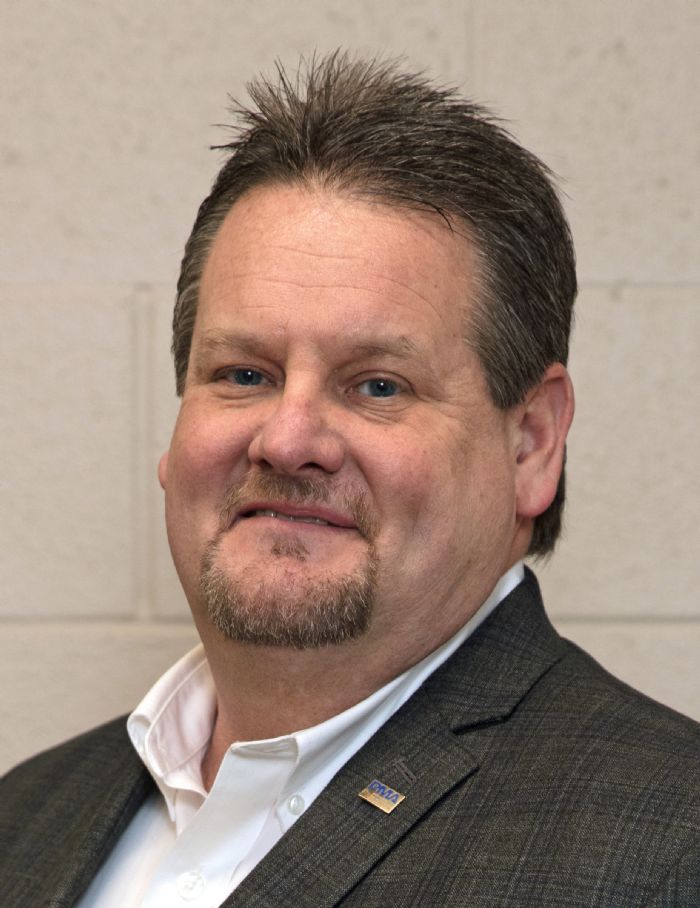 PMA's 2020 board chairman Troy Turnbull comes from a family with a rich history in manufacturing and entrepreneurship. His father was a master mechanic and owned his own business; his great grandfather owned an automobile and truck repair shop, built from the ground up in 1926 and which still exists; and his mother operates her own hair salon that she started 45 years ago.
"My family encouraged me to learn a trade," Turnbull recalls. That directive took many twists and turns through his youth, including participating in a diesel-mechanic program at Ferris State University; in a tool and die apprenticeship program at a Grand Rapids, MI, metal-stamping company; stints as a machine operator at a mold shop and a screw-machine company; and, eventually, as a CNC machine operator, in 1992, at Nelson Metal Products, a local die-casting company.
"As an apprentice, I often worked long, hard hours, and developed a solid work ethic and an appreciation for manufacturing," Turnbull says. "I didn't know what I wanted to do out of high school, but lucky for me the school offered wood shop, metal shop and auto mechanics classes, along with mechanical drafting. Without those classes, I wouldn't be where I am today, and that education certainly prepared me well for working at Nelson Metal Products, which was growing rapidly at the time and created opportunities for me to work my way up."
Turnbull eventually became a junior process engineer at the company, overseeing a new-product launch for one of the company's major customers. "I worked side-by-side with quality engineers, company executives and even the company president," he recalls, "and learned a lot. Most of all, I learned to respect everyone in the workforce, in the office and on the floor."
Turnbull spent several years at Nelson (over two stints) and then furthered his learning journey by spending time working in another, smaller die-casting shop, and then in a press shop.
"While I found the trade that my family had asked of me—tooling, hydraulics and mechanics—working on the process side taught me so much more," he says. "I gained experience with the casting process and machines, die design, robotics, scheduling and managing projects, and that got me on my way. I learned to listen to and respect people, and to stand up for what I believe in.
"I've always been willing to take risks, too," Turnbull continues, "which led me to Industrial Innovations and Spra-Rite, two separate companies combined into one. In 1995, while working on a project at Nelson Metal to replace a central lubrication system, I came to understand the Industrial Innovations product line. I liked it so much that in 2001, I decided to acquire a percentage of the company (based just outside of Memphis, TN), along with two other partners."
Turnbull and his partners eventually moved the company to Wyoming, MI, "and I started my first manufacturing facility," he says. "We literally started with a few hand tools, a DOS-based computer and a dot-matrix printer. Luckily for me, the founding owner of the company moved to Michigan to help set up shop, teach me the business, and teach me how to be a businessman, things you just don't learn in school."
In 2008-2009, the company hit hard times and the partnership dissolved. "Through pure determination, a lot of luck and the support of my family, I kept the company open," Turnbull continues, "and I became sole owner in 2010. Without my parents and especially my wife Robyn, I would never have made it where I am today. My employees, of which many are family and close friends, all have supported me through the good times and bad."
Since that time, the company has grown considerably, selling lubrication systems to stamping and casting facilities. In 2014, Turnbull acquired Advance Products Corporation's Automation Division, a casting-industry supplier, and combined it with Industrial Innovations. More recently, Turnbull has sought to expand the company's core competencies into job-shop fabrication and machining—CNC plasma cutting, drilling, forming, sawing, welding and more—as well as robotic-system integration, for numerous manufacturing applications. It operates out of a 23,000-sq.-ft. shop with 15 employees.
"Today, Industrial Innovations is about 80 percent lubrication systems and robot integration, 20 percent fabrication and machining services," Turnbull shares. "The goal is to get to 50-50."
"This year is a defining one for PMA," Turnbull shares. "Our president, David Klotz, who took over early in 2019, has a clear vision of where we need to go as an organization, and I share his views. That is: PMA should be a think tank, a source of new ideas for metal forming companies as they evolve and look to compete moving forward. We are here to train the industry—in the shop and in the front office. And while we've always focused on the smaller to midsized metalforming companies, we're evolving and working with larger companies as well."
Top of mind for Turnbull and Klotz is helping to provide the metal forming workforce of tomorrow, and plugging the manufacturing skills gap. PMA's METALFORM EDU online learning system sits front and center of that initiative. Designed specifically for the metal forming industry, METALFORM EDU includes 37 PMA-exclusive courses and more than 550 additional courses in precision measurement, blueprint reading, SPC, Six Sigma, lean manufacturing, safety and more.
"METALFORM EDU has been a resounding success," says Turnbull. "Since its inception late in 2018, the program truly has taken off. More than 100 companies have participated to date, with nearly 800 licenses."
Late in 2019, PMA transitioned METALFORM EDU to a new platform, which users now find to be more intuitive--for both learners and for HR managers. And, it offers a whole new range of reports and analytics.
"In 2020," Turnbull adds, "we plan to begin sourcing additional subject-matter experts for new content development, to ensure we keep up with evolving technology and remain a leader in providing training."
Virtual Learning, Management Development
Training the industry doesn't stop with METALFORM EDU. "In 2019, we focused on delivering high-quality virtual-learning events on a variety of professional and technical topics," Turnbull says. "And, PMA's Management Development Academy (MDA) remains strong. Twenty-three participants graduated from the latest MDA program, our ninth edition, in October 2019."
At the grass-roots level, "the PMA Educational Foundation (PMAEF) and MetalForming magazine continue as proud sponsors of Manufacturing Day," says Turnbull. "We see MFG Day as a celebration of modern manufacturing meant to inspire the next generation. Many of our member companies host plant tours and other informational sessions to spread the word about the rewarding career opportunities available in our industry.
"Today's stamping and tool-and-die shops, compared to the shops our parents and grandparents worked in," Turnbull continues, "are bright-white clean and full of automation, from CNC machine tools to robotic transfer lines and welding cells. Kids love seeing metal turned into working parts."
In addition, PMAEF, through its newly updated Center 4 Metalforming Careers website, offers resources to assist with engaging students, parents and educators on the benefits of the industry, not only during MFG day, but year-round.
"The available resources have been developed to highlight the metal forming industry and its many fulfilling career options," says Turnbull, "as well as provide information to manufacturers about engaging students in the industry with the goal of building a trained and quality workforce."
New from PMAEF: a micro-grant program designed to support the industry as it works to overcome and close the manufacturing skills gap. PMAEF will provide grants of up to $5000 exclusively to PMA Districts for innovative partnerships and projects that strengthen local and regional talent pipelines. Projects must align with the PMAEF mission, "to enhance the supply of skilled workers in the metalforming industry."
Those that enhance the perception of industry careers for youth or re-careering adults, including Manufacturing Day programs, STEM events and educator workshops.

Ongoing mentorship by employees of PMA member companies in a district working with local robotics teams during the school year and through competitions.

Professional development sessions featuring industry experts to address issues in workforce development and the skills gap.

Creation and support of apprenticeship programs.

Creation and support of community coalitions and cohorts that strengthen the skilled worker pipeline.