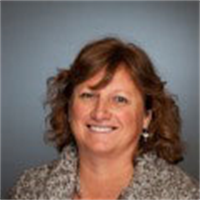 Debbie McGrath
When Temporary Employees Become Long-Term Temporary
November 1, 2014
Posted to HR.com by Jason Leverant, president and CEO, AtWork Group
During the height of the recession, those of us in the staffing industry saw the numbers of temporary and contract workers rise as employers, worried about the economy, put off hiring full-time employees and turned to staffing firms for help.
Now that the economy has stabilized and appears to be improving, businesses are still filling positions with temporary workers. According to the American Staffing Association (ASA), approximately 3 million workers are employed by the staffing industry every week and 11 million contract and temporary workers are hired by staffing-industry firms each year.
What's even more interesting: U.S. Bureau of Labor Statistics data shows that temporary workers accounted for 91 percent of total nonfarm job growth from 2009 to 2011, and today, temporary workers comprise two percent of the total U.S. workforce.
As temporary workers continue to bolster the economy, I have noticed another trend: More temporary workers are choosing to stay in their temporary positions on a long-term basis. And employers are embracing this trend.
One of the reasons employers seek long-term temporary workers is due to the uncertainty they have previously faced with the economy. This has helped create a more conservative approach to business expansion. Businesses are taking a longer time to hire a permanent employee, and temporary workers fill the need without the fear of a bad hire. The good news is that 80 percent of ASA member clients say they use temporary workers as a way to find good permanent employees. On the other hand, a more flexible temporary position is a good way for an employee to "feel out" the employer before making a commitment.
Long-term temporary positions also can end up being a ladder to permanent positions, because as the economy improves those temporary workers doing a great job most likely will be the first to be considered for full-time positions. Another advantage of long-term temporary work is stability for the worker and the employer. And, learning a new skill or sharpening existing skills with a long-term temporary position can help workers stay current in their profession while deciding if they are a good fit for a full-time position.
Not all workers are interested in a permanent position, and many enjoy the freedom they have as temporary workers. Full-time employment often comes with reduced (or non-existent) flexibility, something that younger generations are not willing to give up.
According to a study by ASA, workers choose temporary assignments for a chance to try other jobs/skills; the opportunity to gain job experience with few skills; the ability to choose their assignment; and the ability to experience many different job environments.
Long-term temporary positions can be a great experience for employees and employers alike, but the ultimate goal always should be the same: matching skills, personalities and goals for the best possible staffing fit.