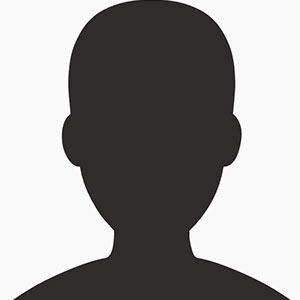 Steve Nowlan
The Value Proposition for Hiring Veterans
September 1, 2015
If your company seeks new employees, be sure to catch an episode or two of the TNT program, "The Last Ship," which airs Sunday evenings at 9:00 EDT; it also can be downloaded from iTunes. In this compelling series, the crew of the Navy guided-missile destroyer U.S.S. Nathan James regularly finds and develops cures for a worldwide pandemic threatening humanity.
While the story is fictional, the producers and the Navy have gone to great lengths to invite us into the world of today's highly trained, results-oriented service members. These men and women apply their talents, ingenuity and teamwork to overcome any and all challenges thrown at them.
Just getting to see the high-tech environment in which they work and how adeptly they use and maintain all of the complex systems on the ship is an education in itself. If you're like me, you'll wind up picking out people on the Nathan James who you wish could be on your company's team. They combine technical savviness, teamwork skills and a commitment to getting the job done.
This really is the point: With more than one million former service members, from all branches of the military, now seeking full-time jobs, there are plenty of veterans ready for hire, if you make the effort to find and recruit them.
Our veterans and National Guard members have proven themselves in the most sophisticated, high-tech, results-oriented military in the world. Their years of service are invested in constant training in multiple skills and achieving demanding self-improvement goals. They manage technology and equipment worth millions of dollars, often in very hostile environments.
Watch "The Last Ship" and look beyond the story lines to see how the crew handles their jobs. You'll see people using their intelligence, energy, creativity and commitment to fulfill their objectives. Many shoulder responsibilities well beyond their years. They're prepared to go 'above and beyond,' and they do so regularly.
Some 500,000 unemployed veterans seek full-time employment, as do another 500,000 veterans working in part-time jobs. Add to this pool the service members in the final stages of their military responsibilities and the U.S. labor pool soon will welcome tens of thousands additional veterans.
This vast collection of veterans contains the leaders that manufacturers need as they seek to build their companies, and fortify U.S. industry. The effort you make to find and recruit these employees will come back to you many times over when they bring their focus, maturity, discipline and skills to help fulfill your company's goals.
To help ensure that your recruiting efforts succeed, please download our free "Guide to Military Hiring," at www.CenterForAmerica.org/bpg.html.
If you would like to discuss your recruiting efforts, please contact me: SNowlan@CenterForAmerica.org.
Technologies: Management