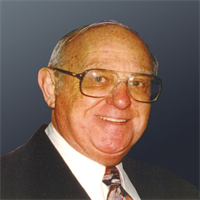 Irv Blackman
The New Estate Tax Law—Good News, and Bad
May 1, 2011
Last December, the President signed the 2010 Tax Relief Act, extending for two years the Bush-era income-tax cuts (highest rate for all of 35 percent) retaining the favorable tax rates (15 percent) for long-term capital gains and qualified dividends; and significantly changing estate and gift taxes, among other changes. Here we'll address the most significant changes related to estate and gift taxes.
The Good News
Bottom line: The new law applies to lifetime gifts and transfers of death for only 2011 and 2012, offering an exemption (pay no taxes) on the first $5 million of your wealth, per person. That's a delightful $10 million—tax-free—for those that are married. Any excess above the $5 million ($10 million if married) is taxed at a 35-percent flat rate.
Note: Gift and estate taxes are unified into one tax. You can use part or all of the $5 million/$10 million during 2011 and 2012 as a gift; any unused gift amount is tax-free for estate-tax purposes.
The Bad News
The new law includes a sunset provision: After December 31, 2012, the old law will be reincarnated, offering only a $1 million exemption ($2 million if married) and a stratospheric tax rate of 55 percent.
But wait—there actually is some good news here. Let's talk about the 2-yr. window available to make a $5 million ($10 million if married) gift. While the window will close on December 31, 2012, what about gifts that you (and your spouse) make during 2011 and 2012? The gifts are good forever—the IRS can't take 'em back, nor tax you.
Unquestionably, Congress made an unintended mistake. Here's how. Consider Joe and Mary (married and affluent), who provide $10 million in gifts of various assets to their kids during 2011 and 2012. That $10 million, plus future income earned by the $10 million worth of assets and any asset appreciation, will never be taxed to Joe and Mary, for as long as they live or when they die.
Note: In addition, Joe and Mary each can make annual gifts (including 2011 and 2012) of $13,000 ($26,000 total) to every one of their kids—a continuation of the old law.
So, the real question becomes: How can we maximize the tax benefits of this 2-yr. gift-tax window? Completed gifts made in 2011 and 2012 are a made-in-heaven tax opportunity.
Following are examples of how readers can enrich their families rather the IRS.