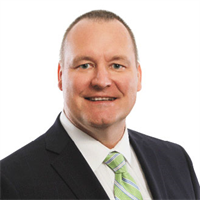 Robert Dobrowsky
Mexico: It's Kind of a Big Deal
September 1, 2014
It's hard to believe that 25 years ago Mexico was viewed as little more than a repository for light assembly operations. Today, businesses go to Mexico for a variety of value-added operations, including engineering, manufacturing and research and development. And that's only going to continue.
Why has Mexico become so popular, and what pitfalls should companies be aware of when contemplating a move to Mexico? Here's a brief overview of the bueno, the not-so-bueno and the maquiladora program in Mexico (IMMEX).
The Bueno
The OEM Perspective: Supply-Chain Opportunities in Mexico
Material and Component Availability
Wide availability of raw materials for most common manufacturing processes
Foreign companies are successfully identifying and localizing their raw-material/subcomponent purchases
Extensive support from local government to identify and develop local suppliers and/or locate suppliers for export
Developing a Supply Base
Initial relocation with current supply base
Transition to Mexican supply base
Negotiating with suppliers
Localized Mexican strategic partnership
One of the biggest factors driving Mexico's continued popularity is interest from premium automotive brands. BMW, for example, recently announced plans to open a facility in central Mexico in 2017; production will start in 2019.
Because the automotive industry is flourishing in Mexico, other industries have been encouraged to similarly develop. For example, Mexico is the world's largest producer of flat-screen TVs and two-door refrigerators. And, the aerospace industry has experienced double-digit growth during the last decade. The country has become a hotbed of activity for these and other industries in part because it's lost the "low-quality" label that plagued it for years. Mexico now has become quite the opposite—a country whose manufacturers produce high-quality products.
In addition, labor continues to be relatively inexpensive, and Mexico's vast array of trade agreements makes it very attractive as a stepping stone to other markets. The United States has no trade agreements with South America, but Mexico does. In fact, Mexico has many "amigos"—the country has trade agreements with 46 countries or economic regions, the largest number of trade agreements in the world. This obvious advantage is a major reason why Honda, Mazda and BMW decided to set up assembly plants in Mexico.
The Not-so Bueno
Lower-end labor is inexpensive in Mexico, and there's no shortage of semiskilled workers. However, many companies struggle to find mid- to high-management-level staff that speak English proficiently and have experience working for a foreign company. In fact, a recent survey of automotive suppliers by the Original Equipment Suppliers Association identifies finding and retaining talent as the primary concern.