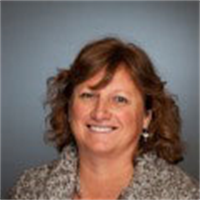 Debbie McGrath
Holiday Bonuses: A Poll of What Employees Want, and What Employers Give
January 1, 2015
Posted to HR.com by Robert A. Bob Funk, chairman and chief executive officer of Express Employment Professionals, Oklahoma City, OK.
Express Employment Professionals recently released the results of two polls on holiday bonuses revealing that what employees want and what employers are willing to give often are different things.
In an online poll, employees and job seekers were asked, "How do you wish your company showed appreciation to employees?" Twenty-seven percent said "cash bonus," and 13 percent said "pay raises."
How Do You Wish Your Company Showed Appreciation?
Cash bonus: 27 percent
Pay raises: 13 percent
Days off or shortened holiday hours: 9 percent
Gift cards: 5 percent
Gift items other than money: 1 percent
A holiday party: 1 percent
A combination of the above: 35 percent
In a separate online poll, business leaders were similarly asked, "What type of holiday bonus will you give your employees this year?" Most said cash, but 21 percent said, "We will not give holiday bonuses." In addition, of the seven percent who chose "other," 27 percent self-reported answers like "no holiday bonuses ever."