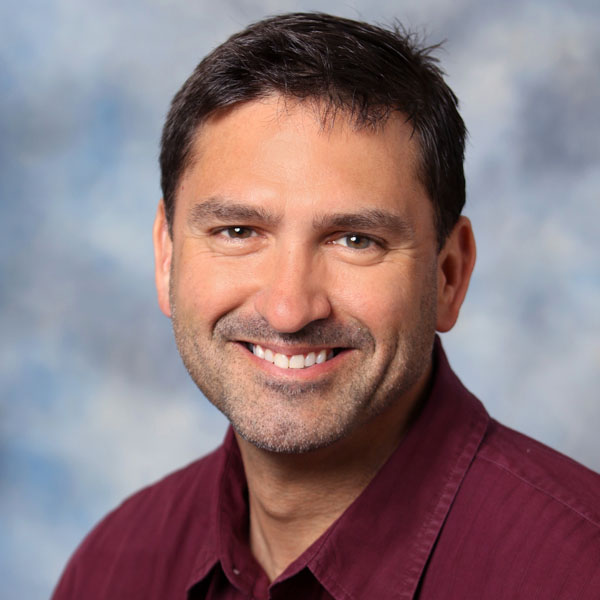 Lou Kren
Going on 70, PMA Running Strong
July 1, 2012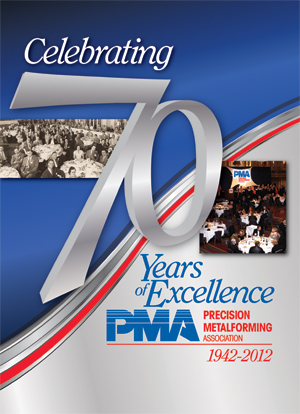 Through its 70 years, the Precision Metalforming Association (PMA) and its predecessor, the American Metal Stamping Association, have enabled members to network with peers, witness new technologies through publications and tradeshows, benchmark operations against best-in-class manufacturers, avail themselves of industry statistics, and learn new s to efficiently produce quality parts.
Listen to these long-time PMA members talk about how the association has helped their companies over the years, and will continue to do so, through networking, advocacy and technology transfer.
Networking the Biggest Draw, for Good Reason
"We joined PMA to learn what was going on in the industry," says Robert Hurst, CEO of Phoenix Specialty Manufacturing Co., Bamberg, SC, noting that several of the company's managers take advantage of PMA networks.
Networking is in fact the most attractive aspect of PMA membership, according to several longtime association members.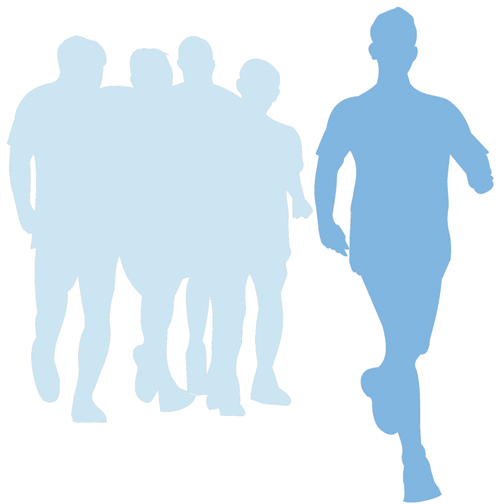 "Through networking via PMA, the industry has been able to open up and share ideas," says Lisa Habe, president of Interlake Industries, Inc., Willoughby, OH. "In the past, manufacturers tended to be more silent about their businesses."
Besides its employees networking via various PMA committees and seminars, Interlake Industries, through Habe, is represented in the association's Naples Group and on its board of directors.
"I have found my roundtable, the Naples Group (top-ranking executives with decision-making authority), to be a great asset," Habe explains. "With every meeting there is at least one item that I can bring back to the plant and implement for the better. Human resources, quality systems…we tackle different topics at each meeting, often with a plant tour."
Habe points to the 'dashboard,' or daily update of company statistics, as one topic of discussion.
"We all share our dashboard," she says. "What are the trigger points—when we look at the dashboards on our computers each morning, what statistics do we say, 'If that number is off, I need to react?' That information helps. We all have the same business issues. This group does not focus on the details of making a part, but rather on running a business. You can't get that kind of information and share these types of ideas in any other group."
From CEO networking groups to district meetings, the opportunities to network have paid huge dividends.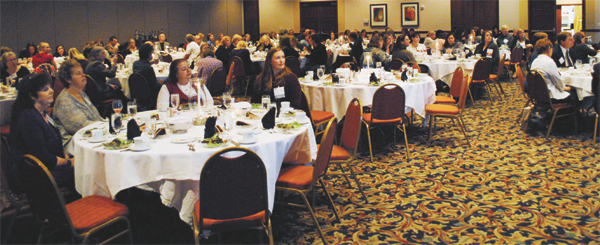 "For years, PMA's Women in Metalforming (WIM) networking group met in a small roundtable at PMA's Annual Meeting," recalls Gretchen Zierick. "Now WIM has grown into the much larger Women in Manufacturing networking group, including women in any type of manufacturing industry. I see a lot more women involved in committees and on the PMA board."
"When we first became involved in PMA, most members I met were part of small, family-owned businesses," says Gretchen Zierick, president of Zierick Manufacturing Corp., Mt. Kisco, NY. "Many of us still are, but through PMA we've been exposed to larger companies or those managed by people with big-company experience. This has helped many of us become better organized and more professionally run. We rely on our PMA network of contacts to keep us up to date on industry issues, and we've gotten to know industry suppliers who have become valued partners. Networking through PMA also resulted in contacts that help us solve technical problems or deal with business issues."
One lesson Zierick learned through PMA networking was the need to populate advisory boards with outside people, as they bring wider perspectives than a board filled with solely family members. Succession planning was another lesson learned, as companies traveling that path identified pitfalls and the means to introduce change in a new generation of leadership.
"From smaller companies, I learned to pay attention to details such as who does the quoting," Zierick says. "In smaller companies, the CEO als performs the quoting. Now I do the quoting because I became aware that probably the most important thing we do is focus on how we price our product. I have learned more from my fellow metalformers than I could from a group of professors at a business school."
As the first female chair in PMA's history (in 2010), Zierick is keenly aware of the growing role of women in the industry and the need for networking to support that.
"For years, PMA's Women in Metalforming (WIM) networking group met in a small roundtable at PMA's Annual Meeting," she recalls. "Now WIM has grown into the much larger Women in Manufacturing networking group, including women in any type of manufacturing industry. I see a lot more women involved in committees and on the PMA board."