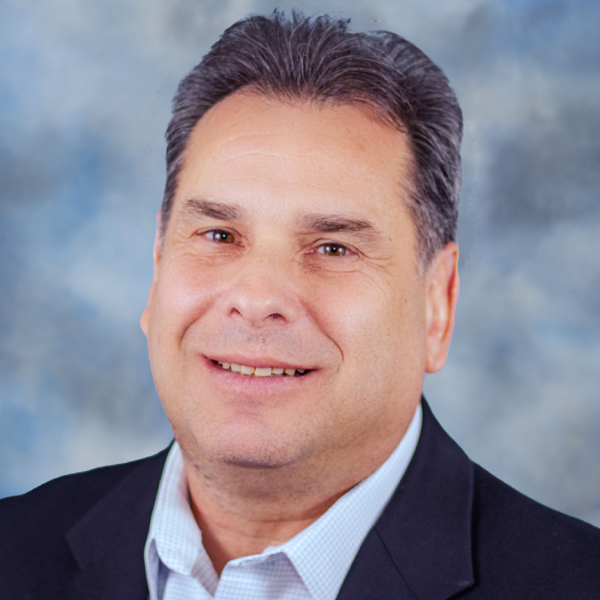 Brad Kuvin
Less Lube, Less Cleaning, Better Paint Job
July 1, 2012
The pressroom at Truth Hardware, Owatonna, MN, produces hundreds of various stamped window-hardware parts, in volumes measured in the millions. One family of stamped parts in particular recently caught the attention of manufacturing engineer Joe Miller and his cohorts: casement-window operator track. Track sections are stamped from 15.5-in.-wide steel strip 0.035 in. thick, in 13 1.5-in. progressions. To say the sections have a lot of formed crevices would be an understatement (see the photo), and any excess stamping lubricant can't help but become trapped in those crevices.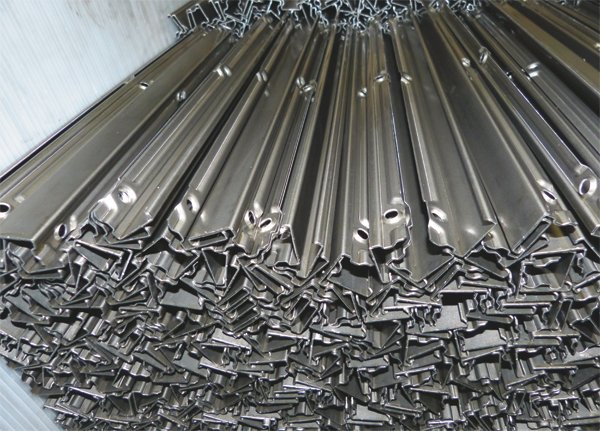 The numerous formed crevices on these casement-window operator-track stampings can't help but trap lubricant, and residual lubricant buildup caused paint defects that cost Truth Hardware more than $20,000 in scrap in 2011.

"It's a big runner for us," says Miller, emphasizing the importance of the job to the company. "The dies making those parts run every day, turning out parts at 40 strokes/min., with annual volumes of more than 2 million."

As the track parts do not need further secondary finishing before heading to the firm's paint department, residual lubricant buildup often became a thorn in the company's side. Excess lube unable to reliably be removed during cleaning, caused paint defects that cost the firm more than $20,000 in scrap in 2011.

To tackle the problem head-on, the firm upgraded its stamping-lubricant delivery systems to a more readily controlled and programmable fluid-delivery setup. As a result, it has completely eliminated paint defects on the track sections, and easily justified the investment to outfit all 11 of its progressive-die presses with the programmable lube system, according to Miller.

Lube Consumption Slashed

Truth Hardware maintains an inventory of some 500 dies. Presses are 75- to 300-ton Minster models, the latest a 200-ton press purchased in 2000. The firm takes in coils of mild and high-strength-low-alloy (HSLA) steel, as well as stainless steels in the 200-, 300- and 400-series alloys. Strip measures 1/2 to 17 5⁄8-in. wide.

Stainless steel represents 15 percent of the firm's stamped-parts volume, and continues to become more and more popular with customers. As such, Miller notes a handful of key adjustments made in the toolroom to accommodate stainless vs. carbon steels. These include opening up die clearances from 10 percent for carbon steels to 12 to 14 percent for stainless; the use of powdered-metal tools steels for stamping of stainless steels; and fine-polishing of form tools used in stainless-steel applications.