MicroCare to Launch New Website for Premium Cleaning, Coating and Lubricating Fluids
January 4, 2021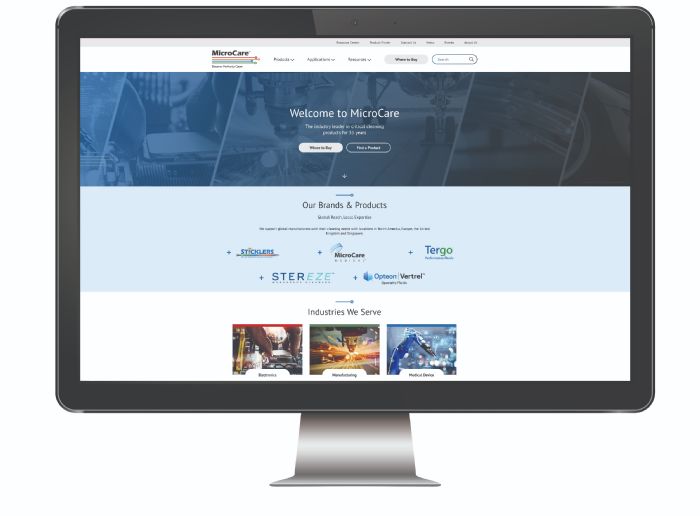 MicroCare, LLC, New Britain, CT, a manufacturer of industrial cleaning fluids and tools, announced plans to launch a new and improved website on January 11, with refreshed product pages and simplified navigation and product searching. Navigate the site to learn about the firm's cleaning, coating and lubricating fluids used in the manufacture, installation, and maintenance of products in the electronics, medical, fiberoptic and metal-finishing industries. The offering includes flux removers for cleaning circuit boards, lubricating fluids for medical instruments, and fluids for debinding and cleaning metal parts.
Customers searching for a cleaning solution can use the streamlined navigation to browse by industry, product category or cleaning application, and use the online product finder for a unique customized product recommendation based on the contamination encountered and the substrate to be cleaned. An expanded resource center provides easy access to Safety Data Sheets, Technical Data Sheets, FAQs and more. It also includes a robust "Where to Buy" tool to quickly find product distributors in 47 countries across the globe.
New to the MicroCare offering is the Stereze brand of workspace cleaners and hand sanitizers to support the fight against Coronavirus, formulated from 70-percent IPA as recommended by Centers for Disease Control and Prevention (CDC) for disinfecting surfaces. Use them on tables, desks and countertops, tools and machinery.
See also: Microcare Corporation
Technologies: Lubrication