Lubricant Labeling—Out with MSDS
June 1, 2017
On June 1, 2015, manufacturers and distributors of chemicals (including stamping and machining lubricants) were required to use the Globally Harmonized System (GHS) for classifying and labeling. One year later, metalworking companies and their employees were required to employ the GHS system, encompassing a range of products including stamping lubricants, machining and grinding coolants, rust preventatives and cleaners.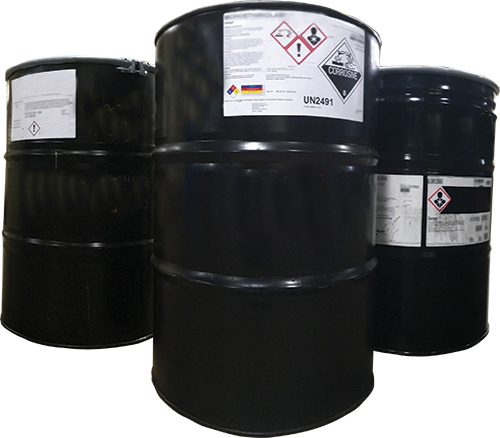 OSHA requires an understanding of the GHS hazard-classification system by all personnel in contact with workplace chemicals, including stamping lubricants. Of the nine pictograms OSHA has adopted, which find use worldwide, most metalformers will use only four (three shown here). Along with the pictograms, warning labels will include an accompanying signal word—"Warning" for less severe hazards, or "Danger" for the more severe hazards.


The Occupational Safety & Health Administration (OSHA) requires (per Hazard Communication Standard 29 CFR 1910.1200; www.osha.gov/dsg/hazcom) that companies using chemicals in the workplace implement a hazard-communication program, which must include:
Labels on containers of hazardous chemicals;
Access to safety datasheets (SDS) for hazardous chemicals; and
Training for the workforce.
While this may sound daunting, with the knowledge and understanding of how this pertains to your company, it is easily completed. In the past, chemical manufacturers, distributors and importers provided Material Safety Data Sheets (MSDS) for their products. However, the MSDS format and general content, which included some required information, often varied considerably among chemical manufacturers. This caused confusion and a lack of symmetry within the industry.
The new SDS format—used internationally—is straightforward and very effective in communicating the hazards of chemicals used by manufacturers. The move to the 16-part SDS format provides for a consistent, uniform procedure that allows employees to quickly identify key chemical characteristics, regardless of the supplier.