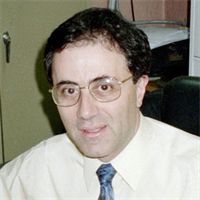 Neil Canter
Challenges in Formulating Metalforming Fluids
November 1, 2018
Metalforming, first used 7000 years ago to forge tools, utensils and weapons, transforms sheet metal or coil into functional parts. This metalworking application segment involves the bending, stretching, ironing and shaping of metal. Diverse operations can range from sheet metal stamping utilizing large mechanical presses, to wire drawing, using small tooling to draw wires through a die or series of dies. Other examples of metalforming operations include blanking, coining, drawing, hydroforming, warm and hot forming and rolling.
Article Highlights
Challenges in recommending products for diverse applications.

Evaluation tests for making sure the right fluid is picked.

The twist compression test for evaluating fluids under different lubrication conditions.

Examination of metalforming operations such as deep-drawing.
Metalforming Fluids: Function and Types
Metalforming lubricants provide the same basic functions as metal-removal fluids, including lubricity, cooling and corrosion protection. Lubricity is an important characteristic, because the metalforming fluid must reduce friction and act as a barrier to minimize contact between the die and workpiece.
During metalforming, heat generation can be a problem. Corrosion protection can assume a good deal of importance, particularly after completion of the metalforming application. Completed parts may need to be stored for up to six months, meaning that a fluid may require a corrosion inhibitor to prevent corrosion under various storage conditions.
Metalforming fluids include neat oils, emulsified (soluble) oils, semisynthetics and synthetic fluids. Fluid selection is predicated on many key factors, including application, process, water quality, forming metal, pre- and post-process needs, equipment type and customer preference.
Of all the additives used in metalforming fluids to boost performance, lubricity is particularly important, as metalforming operations can occur under boundary, hydrodynamic or a combination of both lubrication conditions, requiring fluids formulated with fatty oils or ester-based lubricity additives, and, in some cases, extreme-pressure agents.
Diversity of applications and fluid types means that metalforming formulators face major challenges in recommending specific metalforming fluids for particular applications.
Change in Fluid Technology
Leading industrial experts provided insights into the challenges faced when working with metalforming lubricants in specific applications.