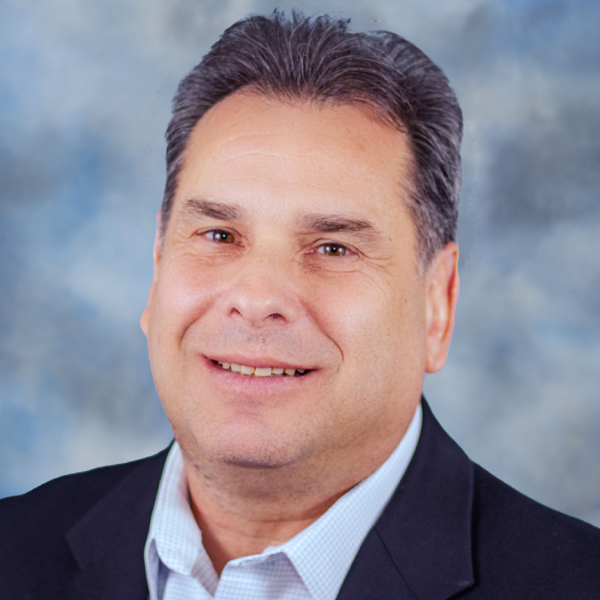 Brad Kuvin
Appliance OEM Lovin' Lubrication as a Way to Boost OEE
March 1, 2010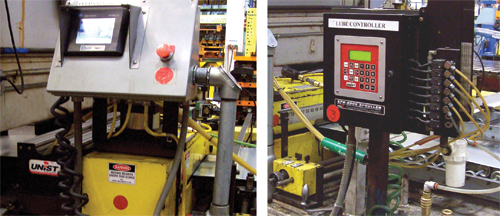 Programmable fluid controllers (right) deliver synthetic lube to each roller-application system (left) to accurately dispense lube to the top and bottom of the stock. "All of the presses used to have their own lube-mixing equipment, with lube pumped to spray nozzles on the dies," says plant maintenance engineer Mark Frauendienst. "Now we're using a central mixing station with lines running to each press's roller-application system, to ensure consistent mixes."
The management team at the Electrolux kitchen-range manufacturing plant in Springfield, TN, relies on its pressroom to keep assembly lines stocked just-in-time with stampings that meet strict quality requirements, without fail. This is no simple task, as the firm has asked its pressroom to down-gauge while also stamp spiffier-looking parts with complex forms that often require practical magic from its dies and presses.
When we last wrote about the Electrolux pressroom's investment in new press controls and quick-die-change procedures, its continuous-improvement plan was called Disruption Free Production (MetalForming, December 2000). The plan focused on training and timely maintenance to optimize press uptime. Today, the plan has evolved into a more encompassing OEE hierarchy of metrics that has plant managers and engineers looking at efficiency and productivity from every conceivable angle.
Most recently, its pressroom engineers and maintenance team have joined forces to develop a new die preventive-maintenance area where it cycles dies through a rigorous inspection and maintenance protocol. It's using its press controls and plant-wide networked control software (which we wrote about in 2000) to trigger the PM routine automatically, based on attaining a specified number of hits for each die.
A Better Lubrication Approach
The plant's overhaul of its press-lubrication approach, a project completed a few years ago, helps allow the pressroom's maintenance team to get to the point where it could accurately predict die life between maintenance cycles, and therefore implement a robust PM schedule. The project saw the pressroom switch from spray lubrication to roller-application systems, which resulted in less die grinding and polishing and more hits between maintenance cycles. It also boosted the confidence of the firm's engineers that its dies will run as-designed without unscheduled press downtime.
Overall, the switch to roller-application lubrication systems has led to a 15-percent reduction in die-maintenance time, according to process engineer Mike Hanson. This has freed up toolroom personnel to perform other tasks, such as investigating new s to better implement die-protection technology—yet another project under at the plant to improve OEE. And, increasing its return on investment even more—lube consumption has dropped by at least 25 percent.
"Spraying lubricant on only the topside of our coil stock as it fed into the presses," Hanson recalls, "just wasn't good enough. We could not get enough lubricant to adhere to the bottom of the stock, and as a result we were experiencing too many splits, particularly on deeper draws. In some cases, we'd even stop the presses periodically during a production run to pour lube onto the bottom die section—not exactly a good to optimize OEE."