Air Gun for Safe, Efficient Blowoff
August 3, 2023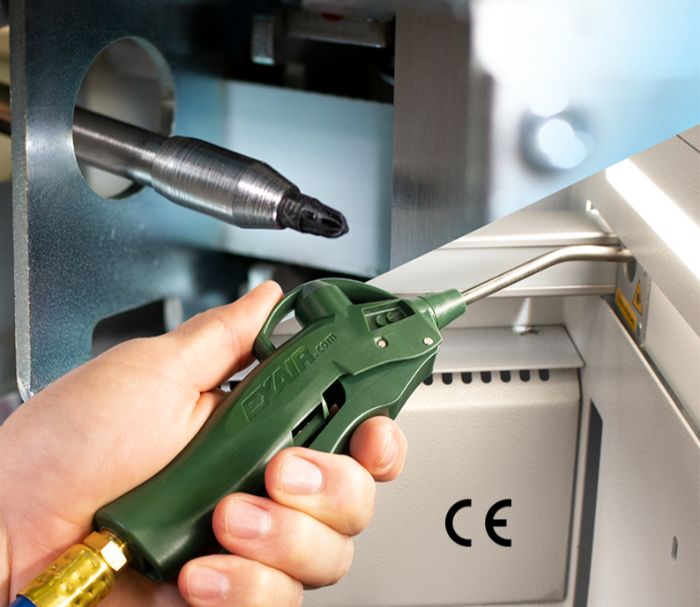 The VariBlast Precision safety air gun from Exair features an ergonomic design and engineered air-nozzle technology, resulting in an ideal tool for processes needing a handheld blowoff solution, according to company officials. The lightweight air gun, providing a focused blast of air capable of handling difficult blowoff work, employs a variable-flow trigger to produce a range of force values for different applications. And, the air gun is CE-compliant and meets all health, safety and environmental protection standards.
VariBlast Precision is available with a standard 12- or 20-in. extension, which can be outfitted with an impact-resistant polycarbonate chip shield. The air-gun body is made of high-impact polyacetal and features a convenient hanger loop for simple storage. Airflow exiting the nozzle can't be blocked, and produces a quiet 58 to 75-dBA noise level based on the air nozzle uses, thus meeting all OSHA standards for dead-end pressure and sound level exposure.
The air gun is compatible with various nozzles to allow configuration for unique processes.
See also: Exair Corp
Technologies: Finishing