Volvo Orders Two 3rd-Generation AP&T Multilayer Press-Hardening Furnaces
December 16, 2021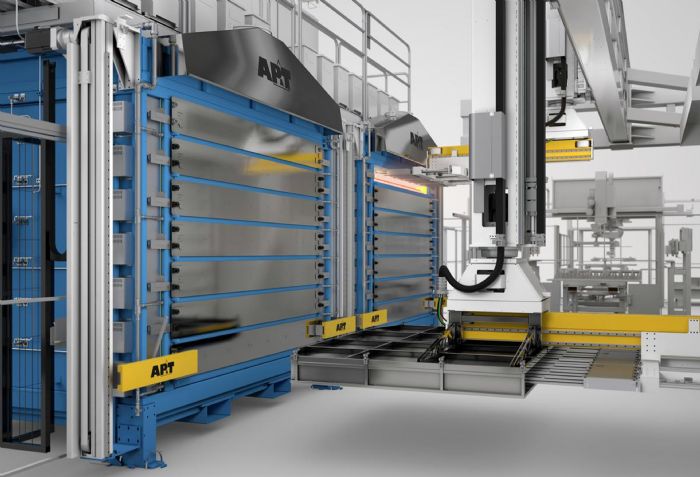 Volvo Car Body Components, Olofström, Sweden, has ordered two new multilayer furnaces from AP&T, replacing an existing furnace and adding a complementary one for the production of press-hardened automotive components. The new 3rd-generation furnaces promise to increase production capacity and flexibility and reduce maintenance requirements and energy consumption. Scheduled for installation during the summer of 2022, the furnaces will be integrated into an existing press-hardening line delivered to the facility by AP&T in 2015/2016.
"The investment increases our furnace capacity, which offers the opportunity to manufacture larger volumes and gives us greater flexibility in production," says Jonas Claesson, project manager and maintenance engineer at Volvo Cars Body Components. "We also are gaining a more energy-efficient process at the same time that contributes to more sustainable production."
"Our next generation of furnaces has a very stable design and are simple to maintain," says Pär Mickos, AP&T's product manager, furnace systems. "For example, the heating elements can be replaced much more quickly now, which means shorter downtime that can free up many hours of valuable production time. The furnaces also are more energy efficient–they require lower installed output and have smaller heat losses."
Other noteworthy features: should the furnace suffer operational interruptions, the user need only shut off one of the layers while the other layers continue their use; and each chamber is equipped with dew-point control, ensuring every sheet meets customer specifications.
See also: AP&T North America Inc.
Technologies: Finishing