Machinery Allows Rapid Production of Tubular Parts
September 1, 2018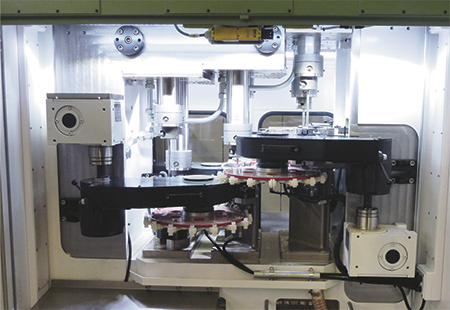 Ammunition manufacturers worldwide supplying to military and law-enforcement customers have benefitted from a method to produce brass ammunition cases that has boosted production output, cut tooling costs and tool-changeover time, and improved process and equipment reliability and uptime.
To satisfy demand for ammunition cases, many metalformers opt for standard mechanical presses, then incorporate complex, specially designed tooling. But Nobs Engineering AG, a Swiss supplier of custom metalforming equipment, has developed compact systems that leverage state-of-the-art machine and automation technologies, and has supplied these systems to manufacturers throughout the world. These systems are available in North America for ammunition as well as other applications where tubular parts are manufactured in high volumes.
Key to production of high-quality cartridges, according to Nobs Engineering officials, are high forming accuracies that keep dimensions and centricity stable over long, fast-moving job runs. Also essential: application of simple tooling components that can be manufactured cost effectively with a high degree of accuracy. These capabilities reportedly are provided with systems that include a cup-pressing station that manufactures cups in bulk and can serve multiple drawing lines; a combined draw and trim system that features first and second draw-and-trim operations; a case-body annealing unit that ensures proper cartridge hardness and strength; a combined heading and taper machine that features bottom fire-cap-hole heading, marking, firehole piercing and body tapering; and neck annealing that assures proper hardness distribution and a pliable and sealing neckzone.
In the annealing processes, application of induction heating in conjunction with innovative transport and handling of the individual cartridges during heattreating reportedly allows for accurate and localized heattreating at the different functional cartridge zones.
With Nobs Engineering machinery, tubular parts can be formed from aluminum, brass, bronze, steel or any other malleable and formable material.
Nobs Engineering AG: www.nobag.com
See also: Nobag Nobs Engineering AG
Technologies: Finishing