Non-Woven Abrasive Discs
February 26, 2020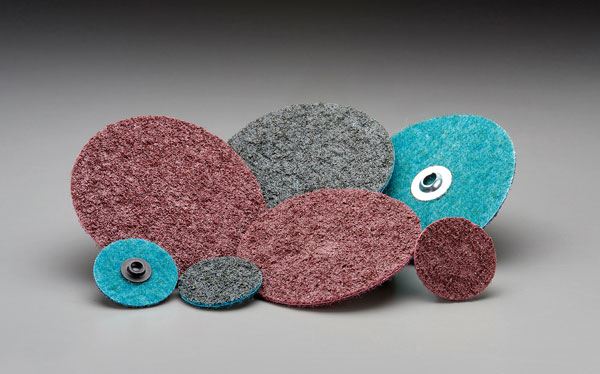 At FABTECH, Saint-Gobain Abrasives debuted Norton Rapid Prep XHD Coarse and Medium discs, made for aggressive-stock-removal and blending applications. The heavy-duty non-woven discs remove weld lines, weld splatter and weld discoloration, and blend surfaces in a single step.
XHD Coarse is ideal for surface blending on steels, while XHD Medium works well on softer metals/alloys. Compared with coated flap discs, users can save on labor and consumable costs by reducing application steps, according to company officials.
The Norton Rapid Prep XHD discs offer the combination of a conformable fiber matrix and premium ceramic grain, reportedly resulting in improved cut control and surface blending over traditional coated flap and fiber discs. A blended fiber web helps increase product life and maximize shape integrity by dissipating workpiece debris. In addition, the Norton Clean Bond resin system prevents smearing and produces a controlled wear rate.
See also: Saint Gobain Abrasives
Technologies: Finishing