Corrosion-Protected Stainless Steel Brushes
October 1, 2019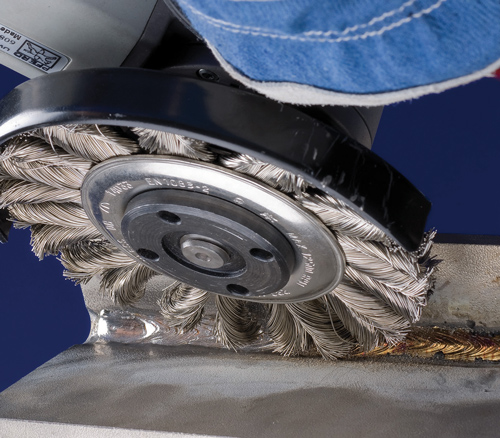 Inox-Total stainless steel brushes from Pferd Inc., with all brush components created from Type-302 material, are ideal for use in environments sensitive to contamination. The brushes are available in 2-in. stem-mounted crimped-wheel, 2-in. stem-mounted knot-wheel, or 23⁄4-in. stem-mounted crimped-bevel styles for all collet-equipped machines, as well as in a CombiTwist unthreaded knot-wheel brush for use on hand-held angle grinders.
A manufacturer of abrasives, brushes and power tools, Pferd offers a comprehensive line of products and services for metal cutting and surface conditioning.

See also: Pferd Inc.
Technologies: Finishing