Tool Coating Improves Stripping, Prolongs Tool Life
December 1, 2015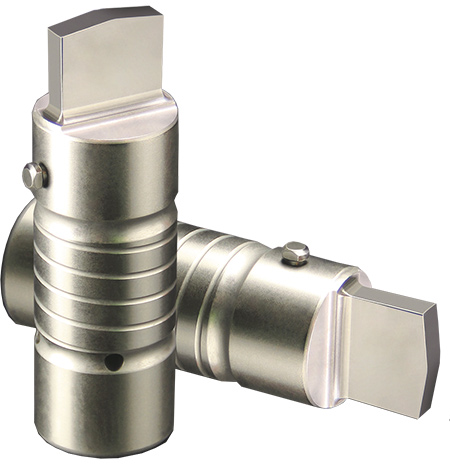 Mate Precision Tooling, Anoka, MN, has introduced its SuperMax tool coating, promising to greatly improve CNC punch-press stripping and extend tool life. Providing a hard, wear-resistant and lubricious coating, the proprietary SuperMax coating acts as a barrier between the punch and sheetmetal. Compared to previous coatings, it reportedly provides more hits between sharpenings, which reduces machine downtime. It also reduces galling, slug pulling and corner breakdown.
SuperMax is applied using state-of-the-art nano-layer technology to develop a hard, dense film that greatly increases wear resistance and with a lower friction coefficient, by approximately 20 percent compared to previous coatings. This means less heat buildup, minimized galling and longer tool life.
SuperMax works well on Mate's M4PM, M2 and Durasteel punches in round, rectangular, oval and square punch configurations. Its application effectiveness includes 3000- and 5000-series aluminum, galvanized and stainless steels, and prepainted and vinyl-coated materials.
www.mate.com
See also: Mate Precision Tooling
Technologies: CNC Punching, Finishing