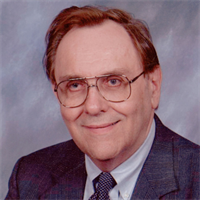 Stuart Keeler
Galvanized Coating Changes Steel Formability
September 1, 2014
Most draw dies require a critical balance between stretching sheetmetal over the punch shape and allowing the blank to flow into the die cavity. For complex-shaped stampings, the restraint on material flow into the die cavity can vary greatly around the circumference of the stamping.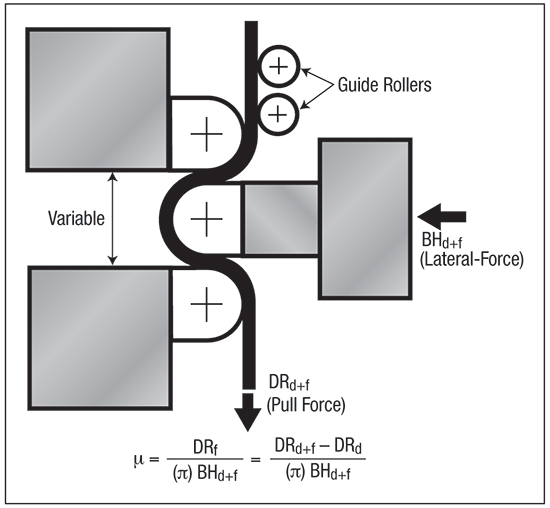 Fig. 1—Diagram of the draw-bead simulator (DBS). Strips of sheetmetal are pulled around fixed beads to measure pull force for bending and unbending + friction. The fixed beads then are changed to roller beads and additional strips are pulled to measure pull force without friction. The data are entered into the equation to compute the coefficient of friction (COF).

Draw beads and blank shape represent the primary modes of flow control. The three principal variables: workpiece-material surface topography, coating and lubricant. Most bare (uncoated) steel ships from the mill with a lubricant already applied, from a simple rust-protective oil to a special low-friction lubricant. In addition, the mill typically performs a final temper pass on cold-rolled steel before shipment, which imparts a surface roughness and peak count within specified limits. This allows the press shop to utilize the steel with some degree of reproducibility from run to run.

Now imagine that one day your press shop receives instructions to produce stampings from galvanized steel, replacing the existing bare steel. What friction changes will be encountered? Can the process be stabilized?

To answer some of these questions, a draw-bead simulator (DBS, Fig. 1) was built using a design developed by Dr. Harmon Nine of GM Research. Three fixed draw beads duplicate the conditions of an actual draw bead around which the sheetmetal is drawn. The DBS beads are cleaned with a degreaser, abraded with 600-grit SiC paper, and then cleaned again with the degreaser before each friction evaluation.