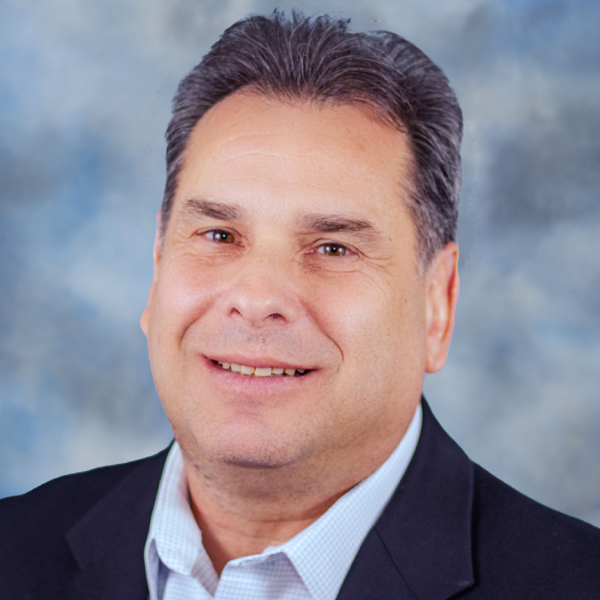 Brad Kuvin
Automation in Abundance, Arc Welding Included
November 1, 2022
One broad brush stroke across the landscape of third-generation family-owned and operated Haake Manufacturing Co. and you can't help but notice how important automation has become for the sheet metal stamper and fabricator. Dotting its 100,000 sq. ft. of manufacturing space, spread over five buildings in DeSoto, MO, are several laser cutting and CNC punching machines serviced by automated sheet-handling systems; a robot-tended press brake; and the subject of this article—a twin-workstation robotic arc welding cell.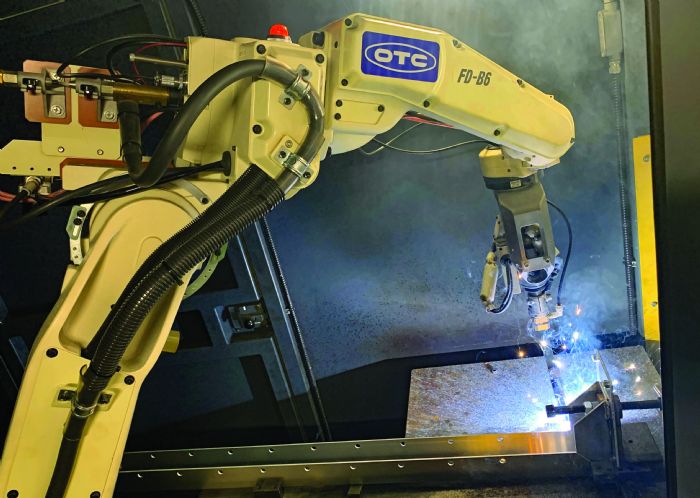 Born in 1948 primarily as a tool and die company and metal stamper, Haake's evolution into fabrication started around 1990 when current company president (and third-generation owner) Reggie Stockwell and then company president, Fred Haake, opened the doors to growth, says company vice president Jay Rieker (Stockwell's nephew). They did so by purchasing the firm's first laser cutting machine, a Trumpf model. Today the firm operates eight Trumpf machines (laser cutting, CNC punching, a punch-laser combo and press brakes), while also continuing to invest in stamping equipment by adding two new Aida servo presses in the last couple of years.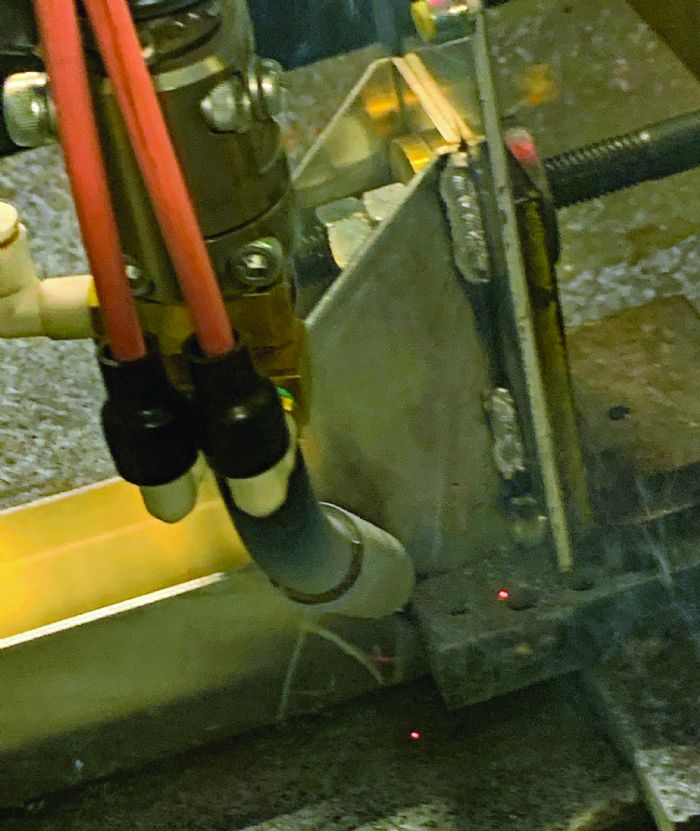 But when it comes to automation, "the company likes to keep things exciting and state of the art," Rieker says. "When we decide to invest in new machines, we look for opportunities to automate them. We'd prefer to not have manual operators tend to these highly productive machines. I'll hear Reggie Stockwell say, 'What's the point of having this amazing equipment if you don't use it amazingly!' So, we look to automate everywhere we can, typically finding that the automation pays for itself repeatedly, while also improving worker safety."
Upgrading Robotic-Welding Operations
A process ripe for automation, as many metal formers know, is arc welding, and it comes as no surprise that Haake was an early adopter. Like its other automaton equipment, Haake's investment in robotic welding, going back some 15 yr., has helped enable the firm to grow, expand operations and take in new customers without adding a lot of manual labor. The headcount has remained near 65 even as it has continued to expand, more recently by adding 30,000 sq. ft. of manufacturing space to bring powder coating inhouse.
Haake's material mix is broad and evenly shared among aluminum alloys, stainless steels and carbon steels, including galvanized; the material-thickness sweet spot falls in the 22- to 7-gauge range, Rieker says.
"We perform a lot of work for companies where aluminum often gets the call," he explains. "Overall, we shipped 4.5 million parts last year for some 120 different active customers. We also supply the bar industry, aftermarket automotive, HVAC and even prisons, among others."