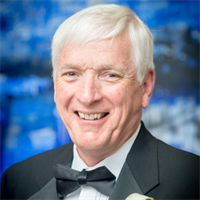 David Arndt
In Perspective: UAW-Big Three Contract Negotiations
September 8, 2023
In light of the UAW strike against all of the Big Three automakers, here are my thoughts on the strike situation, what has happened in historic strikes, actions you can take to protect your company based on past UAW strikes, and the implications on the supplier industry.
My history with UAW strikes does not date all the way back to the sit-down strike in 1937 and the battle on the bridge at the Rouge plant, but it does start with the UAW strike in 1950 at Chrysler and then the Ford strike of 1967, followed by the GM strikes of 1970 and 1998. In each case there has been an activist setting to the negotiations with a new UAW president looking to make his mark to his members, against companies making good profits, with major concern about impending business situations and competition.
A summary of the major UAW national strikes:
1936-37 GM Flint sit-down strike: 44 days. UAW wins, GM recognizes the union and provides $25M in raises.
1941 Ford Rouge strike: UAW wins Ford recognition.
1945 GM strike: 113 days
1950 Chrysler strike: 102 days. UAW gets wage, benefits and pension increases.
1955 National strike, all three companies
1958 National strike, all thee companies
1961 Strikes at GM and Ford
1964 GM strike: 31 days. UAW wins hospitalization for retirees and $0.60/hr. raise. Parts plants don't strike.
1967 Ford strike: 68 days. UAW wins sub pay benefits
1970 GM strike: 67 days. UAW wins restoration of cost-of-living adjustment (COLA) and 30 and out.