Hopp, and other tier suppliers of metal formed parts and assemblies to the automotive market, know how complex the supply chain can be. Meeting just-in-time deliveries of complex and often highly engineered parts, while balancing shop schedules—as well as the schedules of outside suppliers providing secondary processes such as finishing—became daily headaches. Combining all of this with dealing with sudden starts and stops of the electronic-data-interchange order system, resulted in fertile ground for errors or costly procedural changes.
Keys to success in such a turbulent marketplace lie in building in as much responsiveness and flexibility as possible, and in strengthening relationships with customers and vendors. This is precisely where T&C Stamping, Athens, AL, traditionally servicing the appliance market, has focused its efforts to enable future growth within the automotive market. T&C sales manager Wes Coleman, noting that 25 percent of the company's business is in the automotive market, tells MetalForming:
"We have close relationships with our customers and rely on them to give us as much information as they can and keep us informed on any changes coming. They keep us up to speed on what their quote packages will look like, what we need to be prepared for and what kind of manufacturing technology we need to be investing in.
"These relationships will be critical moving forward," Coleman continues. "We definitely have seen that supply-chain harmonization is 100-percent a must moving forward. These buyers and purchasing managers have stressful jobs, and they need to trust their suppliers. The more trust in us the easier their lives will be. From our standpoint, that creates more opportunities in the future. The adversarial relationships need to go away—those don't help anyone, and they certainly don't create leverage."
In Search of an Accurate Forecast
Forming and nurturing relationships up and down the supply chain built on trust and information sharing strikes a chord with Hopp. Dealing with sporadic order patterns through much of 2020, Hopp notes that his Tier One and Two customers also struggled with OEM scheduling, making it difficult for them to forecast. "We did have some customers provide fixed schedules," Hopp says, "and they promised to abide by those schedules, which helped. But even that became more difficult when we started to experience material shortages.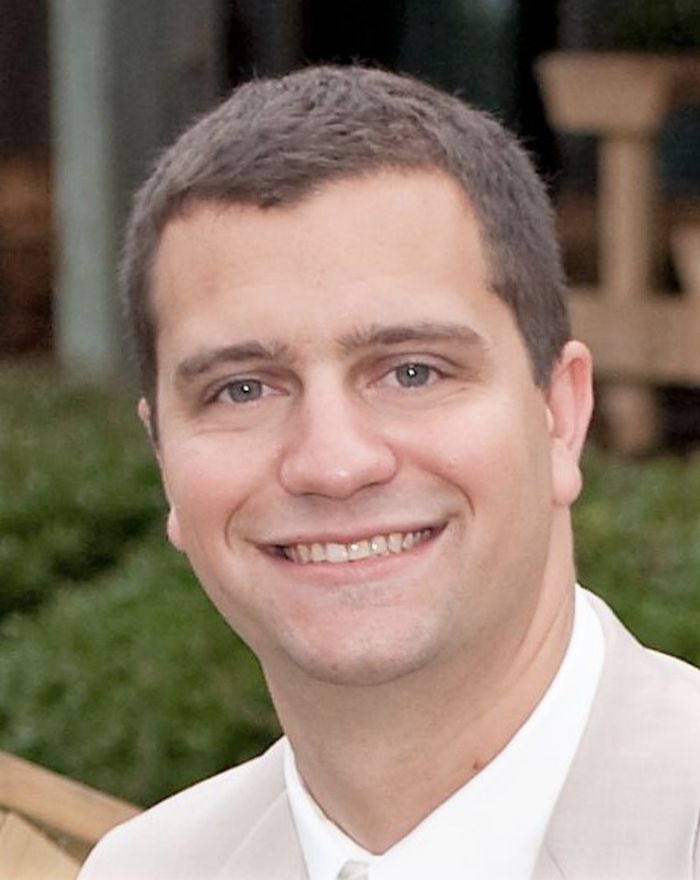 "As far as obtaining an accurate look ahead," Hopp continues, "we're appreciative of the trust and information sharing occurring throughout my network of fellow PMA (Precision Metalforming Association) members. Since many of them are Tier One suppliers to the automotive market, they can be our crystal ball, providing a real sense of where we'll be, as Tier Two and Three suppliers, a month or so out. We, for example, were able to get real inside information on the material supply chain and expected shortages. Although some of the messaging was vague, we were able to talk to our customers and provide them with a heads-up―really cementing our relationships when that was truly a need."
"As far as obtaining an accurate look ahead, we're appreciative of the trust and information sharing occurring throughout my network of fellow PMA (Precision Metalforming Association) members. Since many of them are Tier One suppliers to the automotive market, they can be our crystal ball, providing a real sense of where we'll be, as Tier Two and Three suppliers, a month or so out." Josh Hopp HK Metalcraft president
In many ways, throughout 2020 and into 2021, managers have been directed away from the traditional responsibilities of running a manufacturing company—things like sales and production efficiency—and more toward wrapping their arms around the legal issues related to the pandemic. They've been forced to dig into their policies more closely, "and even," says Hopp, "how to provide motivational support to the team."
Hopp also credits the PMA OneVoice advocacy team as being "instrumental at providing timely and applicable information, to help us navigate these odd times. With so much information out there, the OneVoice team was able to present us with all of the pertinent facts, week in and week out—paramount to our success."
Following CDC guidelines has Coleman, and most other metal formers, posting signs throughout their facilities encouraging sanitation, asking employees to keep their workstations clean and sanitary, and reminding them to wash their hands frequently.
"At the beginning of the pandemic," Coleman shares, "we staggered our shifts and only brought back who we deemed were essential personnel. As we learned more, we were able to bring most people back but spaced them out a little more than they'd normally be."
On the Business Side
…2021 has OEMs and Tier Ones facing declining vehicle sales and manufacturing volume, while at the same time having to adapt to new emission regulations and an accelerating move to electric vehicles (EVs) and other unconventional platforms. Most are making huge investments and capital outlays, causing rippling effects down the supply chain.
"We're working with customers to ensure that we remain part of the supply chain," Hopp says, "as new EV platforms provide opportunities. We've identified parts that are at risk, and unless you're in brakes, seating, telemetrics, dashboard and similar parts that aren't dramatically affected by the move to EVs, you need to build on existing customer relationships to continue to be considered for new EV parts and platforms.
"Our biggest strength as we look to expand our product portfolio and our vehicle footprint," Hopp continues, "is the longevity we have with our customers. Trade policy has created some challenges related to material pricing and availability, making it all too easy for some customers to source overseas. It's also at times become difficult to move our parts across the border into Mexico."
Even as rising material costs can make it difficult to earn work when bidding against competitors from lower-cost countries, Hopp says that he has several customers willing to pay a premium for high-quality local sourcing.
"If issues arise," he says, "we can be at the customer's facility the next day. One customer told us, 'It's not that you perform well when things are good, it's your reaction if something goes wrong that makes you a good supplier.'"
New Presses, Inhouse Tool Build are T&C's Secret Weapons
At T&C, management is banking on new metal forming technology and on its inhouse tool-design and build acumen as means to continue expanding into the automotive market, "and to becoming a viable supplier on new platforms," Coleman says. For example, he points to the company's recent addition of two new 330-ton servo presses (Seyi models) to take on the increasingly complex stampings coming down the supply chain.
In addition, T&C provides value-added service of inhouse die design and build. "We design and build most if not all of our tools right here," Coleman says, "and they're built specifically to run very high part volumes. We have very little downtime related to die maintenance and replacement of components, especially when you compare the performance to an inferior tool sourced from overseas."
Echoing Hopp's comments on offshoring of work to lower-cost countries, Coleman adds: "We're seeing tooling becoming even more commoditized than it has been, with the thought that all tools are created equal. But that's simply not true—of course, building superior tools will cost more, so our challenge is to show our customers the savings in production that will result from investing in a better tool. We're seeing a lot of offshore tools being bought right now and believe that buyers are exposing their supply chains to a lot of risk."
T&C designs and builds some 20 to 25 new tools per year, and lately has been developing inhouse expertise with in-die stud insertion. "We've been running a die with this capability for 2 yr.," he says, "very successfully, avoiding a costly secondary operation on behalf of our customer."
Also on behalf of its customers, T&C has been adept at avoiding costly price increases for raw material. "We have a very talented purchasing team here," Coleman says. "They're often able to find material outside of our core supply chain when they need to. As long as the customer will accept a new material source, we're able to keep their costs in line and avoid paying a premium."
Ah…supply-chain harmonization and responsiveness at their best. MF
See also: HK Metalcraft Manufacturing Company, T&C Stamping Inc.
Technologies: Management