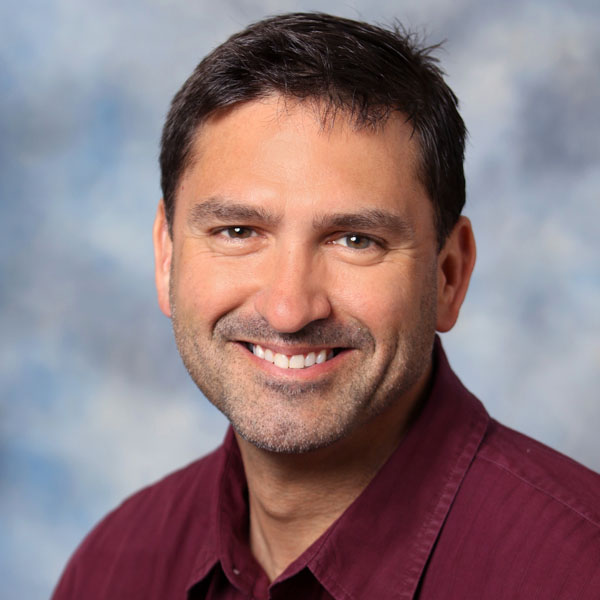 Lou Kren
Waterjet Cutting—Predictive Maintenance Cuts Costs, Downtime
December 27, 2019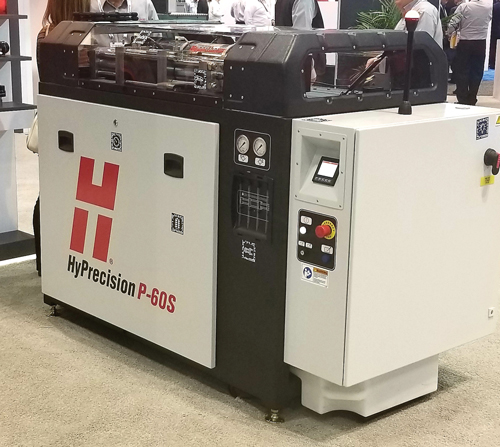 New pump technology for waterjet cutting, including this pump unit on display at FABTECH 2019, enables users to better schedule maintenance and downtime, thus ensuring productivity without time, money and late-delivery headaches.
Machinery uptime is critical to staying productive and meeting internal and external customer demands for on-time delivery. Operational hiccups on key manufacturing equipment affects production lines and bottom lines. Waterjet cutting machines are no exception. Large automotive Tier Ones, job shops and tool-build houses all rely on waterjet cutting either to feed other processes or customers hungry for parts and tools.
But ensuring uptime in waterjet cutting machines is tricky business. Courtesy of two technology experts, Jay Kobzik, OEM sales manager with Hypertherm, Inc., and his colleague David Dumas, waterjet application engineer, MetalForming takes a closer look at assessing the health of waterjet machine pumps, and the ramifications of good and not-so-good maintenance practices.

Pumps Are Part and Parcel of Waterjet Performance

Most importantly, waterjet pumps are responsible for delivering consistent water flow when cutting a part—the 60,000 psi or whatever pressure amount that's needed. Without that high pressure, delivered consistently, part-cut quality suffers, or part cutting stops altogether. The correct nozzle and orifice combination together with pump capability to deliver consistent pressure result in an effective system and good results.

Given the pump's critical importance in waterjet cutting machine operation, should replacement or maintenance be required, it is best that it be planned, offer Kobzik and Dumas.

"A waterjet machine at an automotive-parts supplier may be running 24 hours/day and supporting multiple heads in robotic applications," Kobzik says. "Should a waterjet cutting machine fail unexpectedly in such a high-production environment, costs spiral as other dependent downstream operations starve for parts. Continuous-flow operations in nonautomotive applications provide another example. Should a shop's waterjet machine pump, in a continuous-flow operation, go down, all the in-process material becomes scrap until the waterjet is running again."