Waterjet Cutting Machine Offers 0.0015-in. Repeatability, Compact Footprint
December 1, 2020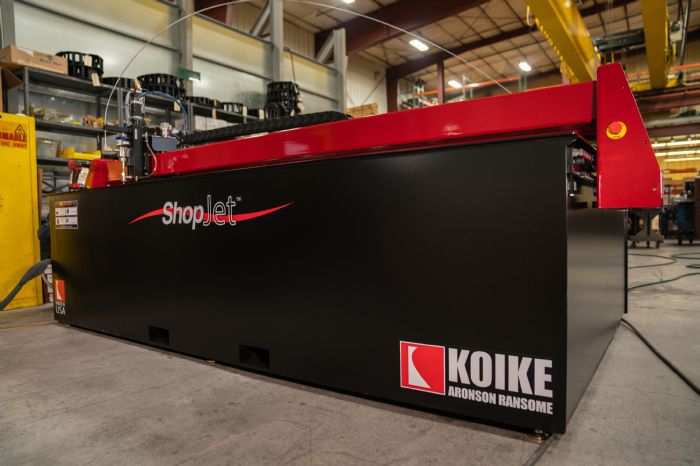 Koike Aronson Ransome has released the ShopJet waterjet cutting machine, offering the ability to accommodate a range of applications and offering repeatability of ±0.0015 in. It uses the same foundational tabletop design as the company's ShopPro plasma/oxyfuel cutting machine, it can cut a variety of materials, including ferrous and nonferrous metal alloys to 2 in. thick.
The ShopJet, with a helical rack-and-pinion direct drive, features a smaller footprint than other machines in its class, allowing it to fit into shops of all sizes. Additional features include FlashCut Pro Series waterjet software, KMT waterjet systems and an Integral Diamond Eductor cutting head. The machine offers options for various pumps, based on user needs.
See also: Koike Aronson Inc.
Technologies: Cutting