New Line of Wear-Resistant Waterjet Nozzles
February 24, 2023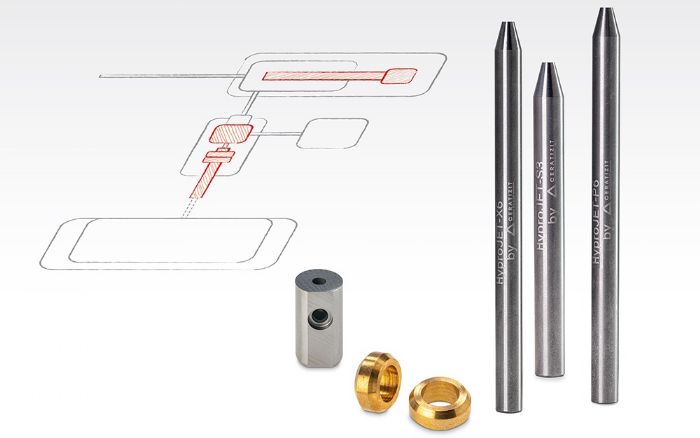 Ceratizit has unveiled its HyproJet portfolio, initially consisting of three standard waterjet nozzles that direct a fine jet of water at pressures to 6,000 bar, with jet diameters from 0.38 to 1.02 mm. The nozzles feature narrow hole tolerances, with radial run-out accuracy to ensure precise working results, according to company officials. All nozzles, designed using special carbide-steel grades to enhance wear protection, are suitable for modern cutting head systems and support automatic centering during assembly.
The portfolio includes the X6, a high-power nozzle offering improved flow of abrasive material and air in the nozzle as compared to previous offerings, and a special design for cutting difficult materials. For standard applications, use the P6, with the S3 providing the most economical performance.
See also: Ceratizit USA Inc.
Technologies: Cutting