Automatically Saw Two Tubes to Different Lengths
March 10, 2020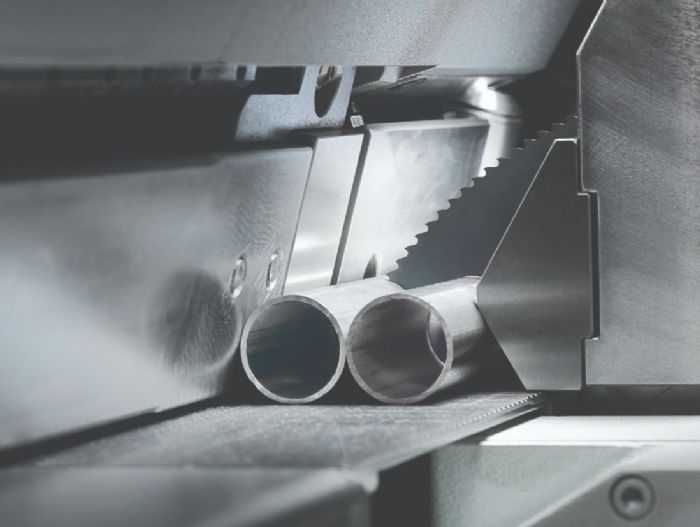 The Twincut, an automatic CNC tube-sawing machine from BLM Group USA, can cut parts simultaneously in two different lengths. The machine's automatic feeder loads bars for cutting, with finished parts automatically unloaded, thus providing for continuous, high-productivity operations. The Twincut is available in single- or double-bar configurations, and can cut bundles of round, square, rectangular and other shaped aluminum and steel tubes. It handles materials to diameters of 3.15 in. in single-bar applications, or to diameters of 1.77 in. double-bar work. Maximum part length is 240 in.
The double-bar configuration more than doubles output, according to company officials, resulting in lower part costs. To further boost throughput, the machine features three unloading positions, enabling separation of clean parts from scrap and chips without interrupting production. Two are dedicated to production parts—at the front and rear of the machine—to differentiate the cut lengths and to change out collection boxes. The third discharge location is dedicated to bar end scrap and chips, which are collected and removed from the cutting zone by air jets.
After cutting, the part ends can be wire-brushed automatically to remove any burr. Part length also can be measured and certified, and systematically collected in finished part containers, sorted by programmed shape and size. An stainless steel, thermally insulated automatic washing system allows for more complete cleaning results.
See also: BLM Group USA
Technologies: Cutting