Hypertherm Accepting Applications for Educational Grant
February 23, 2021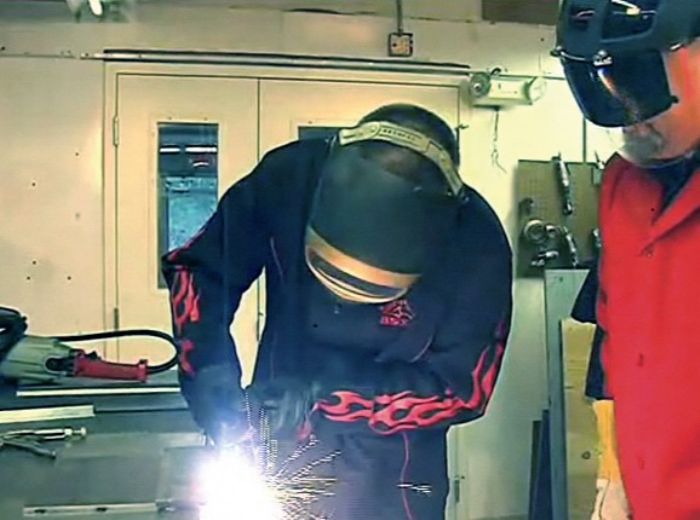 Hypertherm is accepting applications for its Spark Something Great educational grant program, with applications due by April 2 and grant decisions communicated by May 3. In total, Hypertherm plans to award a Powermax45 XP plasma cutting system and deliver in-person training to 12 North American schools.
The Spark Something Great grant program, in its seventh year, is meant to support the next generation of welders and metal fabricators by making the newest generation of plasma cutting equipment and standardized instruction available to schools. To date, the company has awarded systems to 64 schools. This year, applications are due on or before April 2 with grant decisions communicated by May 3.
"Although many programs are limited to online instruction only because of the pandemic, we want to ensure that teachers have the resources they need to make up lost ground once students return to the classroom," says Betsy Van Duyne, manager of Hypertherm's educational program. "This grant will provide 12 schools with a highly capable system, giving teachers the flexibility to teach both handheld and mechanized cutting, as well as applications such as gouging, flush cutting and marking with air plasma."
In addition to the grant program, Hypertherm will continue to make all 10 hr. of its AWS Sense-approved Plasma Cutting Technology: Theory and Practice curriculum available for free download to teachers. The curriculum covers the plasma cutting process, common industrial uses for plasma systems, the differences between various cutting methods, safety procedures, and proper setup and operation. Electronic versions of each lesson, a facilitator's guide, student workbook, and supporting reference material are all available here.
See also: Hypertherm, Inc.
Technologies: Cutting