Sharpe Products Installs BLM Tube Fiber-Laser Cutting Machine
June 29, 2021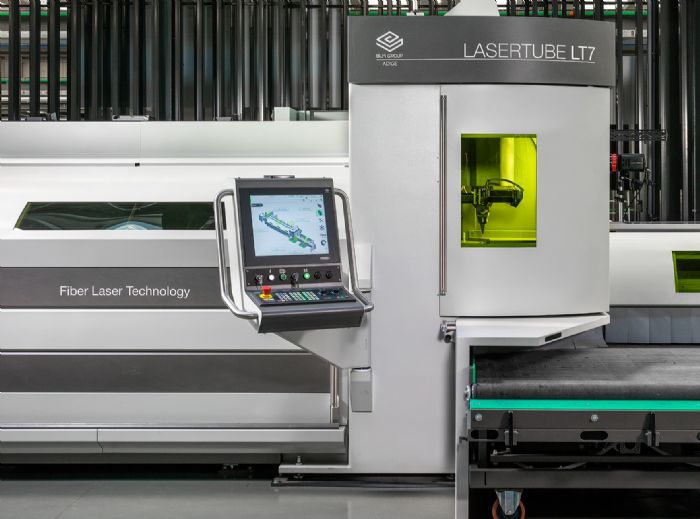 Metal fabricator Sharpe Products, New Berlin, WI, has installed a BLM Group Model LT7 4-kW fiber-laser tube-cutting machine, equipped to cut round, square, rectangular and open-profile pipe or tube to 6-in. o.d.
The LT7 operating software easily supports multiple operations. Features include weld-seam detection, which helps to ensure optimum cut quality. An efficient centering cycle ensures consistency, and reduction in production time per part.
Additionally, the laser is equipped with a 3D cutting head to create true, knife-edged bevels, copes or miters that may be needed for weld prep, or other features required for customer part specifications.
This laser system will be integrated with the company's existing BLM Group tube-bending machines, to increase manufacturing efficiency for products that require features cut prior to bending.
See also: BLM Group USA
Technologies: Cutting