Next-Gen Laser Cutting Machines Boast a Slew of New Features
July 19, 2021
Prima Power North America
Booth A2152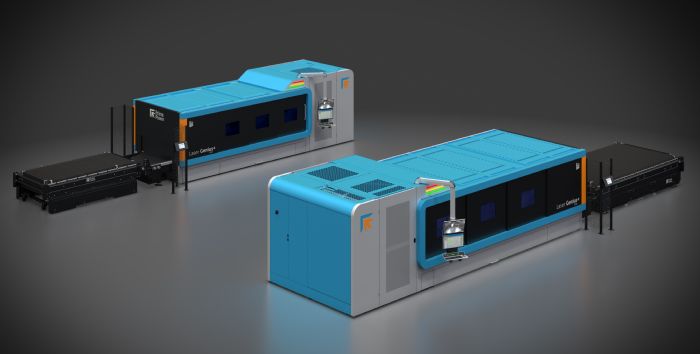 Prima Power has expanded its range of 2D laser cutting machines with its new Laser Genius+ 2D fiber laser, providing a trajectory speed of 180 m/min. and designed to make the most of the laser power available. The Laser Genius+ family of machines includes sizes 1530, 2040 and 2060, and can be equipped with fiber lasers from 2 to 15 kW.
The new laser head has been designed to optimally manage the heat required to melt thick sheets, while staying cold and clean, thanks to sensors that actively control the cutting process in real time; hermetically isolated optics; simplified mechanics; and a high-efficiency fume-extraction system. The cabin is available with large sliding doors that can be placed on the right or left side, or even on both sides, for optimum ergonomics. Additionally, its symmetrical and reversible layout means that fabricators can place the machine in any production context without limiting material flow.
The head boasts adaptive optics for the automatic management of beam focal position and diameter, for quick, reactive and precise measurement of workpiece standoff, from a single focusing lens suited to all production requirements. The monitoring systems checks the entire process, including a light intensity system analyzer that ensures the use of proper process parameters in real time, and a check-optics function that helps manage maintenance of the protective glass.
Also included is a high degree of connectivity, as sensors and artificial intelligence algorithms enable advanced process monitoring and control. The machine can be integrated with other systems and management software to oversee importing of production orders generated, automatic programming with Prima Power CAMs, production planning and creation of work lists.
See also: Prima Power North America, Inc.
Technologies: Cutting