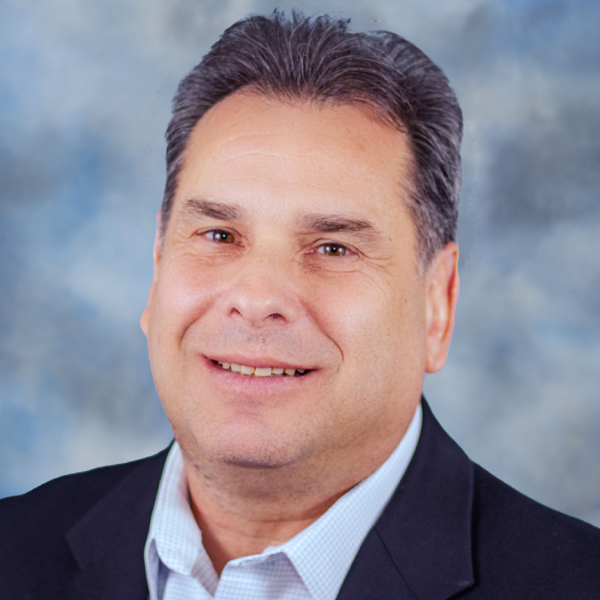 Brad Kuvin
Lights-Out Laser Cutting
April 1, 2010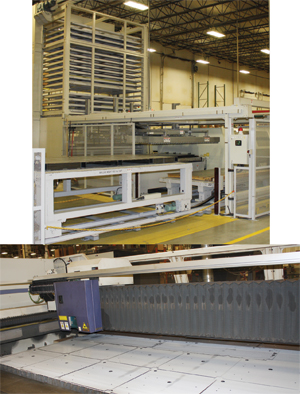 Helmer's 4-kW Mitsubishi laser-cutting machine includes a 20-shelf material-storage tower (left) that the firm leverages to run lights-out as much as 10 hr./day.
The machine allowed the company to evolve from running two turret presses two shifts each, both tended by operators, to running one turret press 6 hr./day.
To keep pace with the increasingly innovative and demanding world of medical-equipment manufacturing, fabricators simply cannot afford to rest on their laurels—or their less-than-state-of-the-art equipment. To stay in the game requires constant monitoring of new metal-fabricating equipment and technology, and the ability to leverage new capabilities to create improved part designs and at the same time improve efficiency and take costs out.
That's the bottom line that emerged from my discussions with Garry Busby, fabrication department manager at Helmer Inc., Noblesville, IN. Helmer manufactures laboratory equipment and refrigeration products that provide controlled-temperature environments for critical storage of blood products and vaccines.
"We're als looking to push the envelope to improve part designs," Busby says, "while at the same time striving to control costs, minimize scrap and improve throughput." Often, adding fabrication time to an end product can save more time and money in assembly—that's been the recent focus of Busby's team in the Helmer fabrication shop, where capital investments in new equipment allow the team to present new options for the firm's design engineers.
New Shop, New Laser Cell
The Helmer sheetmetal-fabrication shop occupies 17,000 sq. ft. of the firm's 72,000-sq.-ft. plant. It moved to the facility in December 2007 in order to combine all of its operations under one roof, having outgrown the four separate buildings it had been operating out of. Concurrent with the move, management decided to hand Busby and his fabrication department a new machine tool to help further its mission to improve flexibility, quality and productivity—an automated laser-cutting machine to blank parts in the flat and prepare them for forming and assembly. The machine was intended to lighten the department's load on its turret presses.