Laser Cutting, Press Brake Bending and More
September 29, 2022
Prima Power
Booth B7917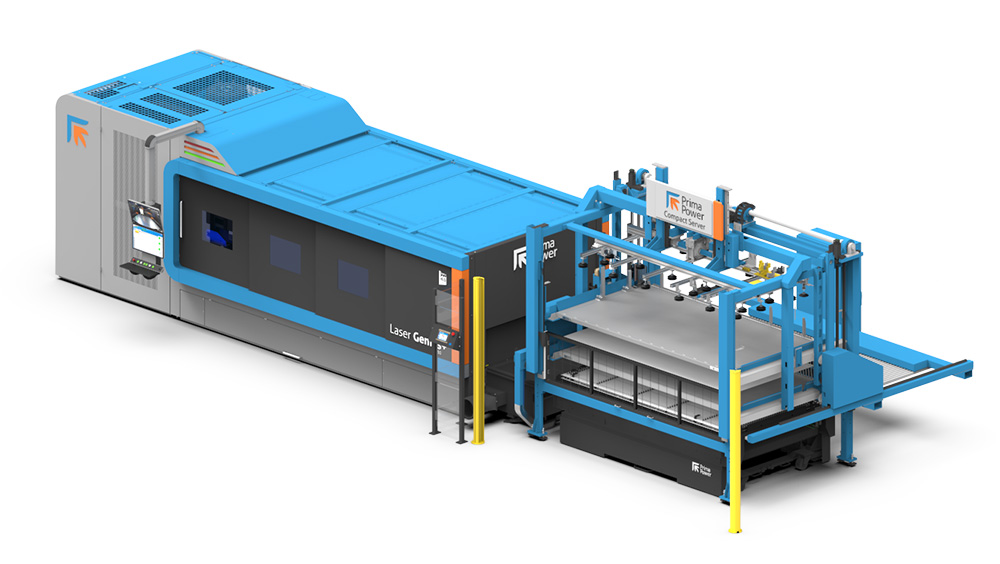 Prima Power will exhibit its latest technologies for sheet metal processing at FABTECH. Among the machines featured: the Laser Genius+ with Compact Server, developed to cut large and heavy workpieces precisely and at high speeds. Rated to a trajectory speed of 180 m/min. and acceleration of 2.8 g, the machines come in three sizes and with a range of laser powers to satisfy every application need. Maximum X-Y-axis travel: 6320 by 2200 mm. Integrated software modules simplify processes, and artificial intelligence algorithms provide advanced monitoring and process control functions.
Sharing the booth with the Laser Genius+ is the eP Genius 1030 bending cell that combines an eP-1030 servo-electric press brake with automatic tool storage. The result is a productive and flexible bending solution particularly suitable for small batches.
There's more—Prima Power also will showcase its Combi Sharp 1530, a compact punching and fiber laser cutting cell equipped with the Compact Express automatic and flexible loading and unloading unit, as well as its software packages to support different levels of production automation.
See also: Prima Power North America, Inc.
Technologies: Cutting