Discover the Bystronic World of Smart Manufacturing Solutions
August 9, 2021
Bystronic
Booth A2126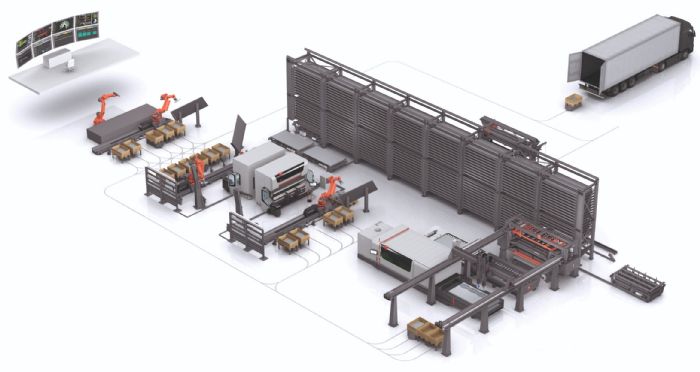 Bystronic will present a wide range of modular system solutions designed to accelerate productivity and workflow, comprised of worldclass laser cutting, bending, automation and software products to create a flexible network of intelligent components that allow fabricators to stay ahead of their customers' growing requirements. Among the new products being introduced: the ByStar Fiber with a new 20-kW laser; and ByTrans Extended material automation solution.
Also on display: the BySmart Fiber with a new 10-kW laser, along with the ByTrans Modular automated loading and unloading option with BySort. And, making its FABTECH debut: the ByTube 130 laser tube-processing machine with 3-kW fiber laser. And there's more--from the Bystronic family of press brakes, the Xpert Pro 150, Xact Smart 225 and Xpress 50 press models will be on display, along with the Mobile Bending Cell Xpert 40. In addition, see the new Bystronic robotic-welding cell powered by Cloos, and the Bystronic N2 Generation powered by MSS.
See also: Bystronic Inc.
Technologies: Cutting