15-kW Fiber Laser Cutting Machine for High Volume Shops
September 10, 2021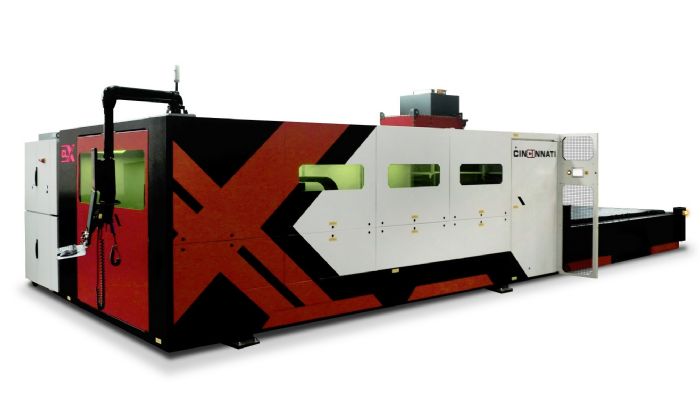 Cincinnati Inc. (CI) has debuted the CLX 15-kW fiber laser cutting machine, designed and built from the ground up, according to company officials, with the goal to improve functionality in a lights-out fabricating environment.
The result: an automation-ready, 3 by 1.5-meter and 4 by 2-meter dual-pallet setup, with half of the machine-frame weight of previous iterations. The CLX reportedly also offers improved intelligence that allows it to self-maintain, and provide continuous material delivery and cutting.
It also features CI control, dual 22-in. touchscreen monitors and four interior cameras with differing aspect ratios.
CI partners also chipped in with important features. nLight produced the CLX light source, a 15-kW Corona laser along with predictive technology that allows users to maintain the system easily rather than repair. Automation-technology provider Beckhoff added IoT integration, remote communication with the CLX and software help tools. And, Laser Mechanisms' software package enables real-time production tracking for operators.
See also: Cincinnati Inc.
Technologies: Cutting