Automatic Feed Receives 3rd Leveler Order from Canadian Metal Service Center
October 31, 2022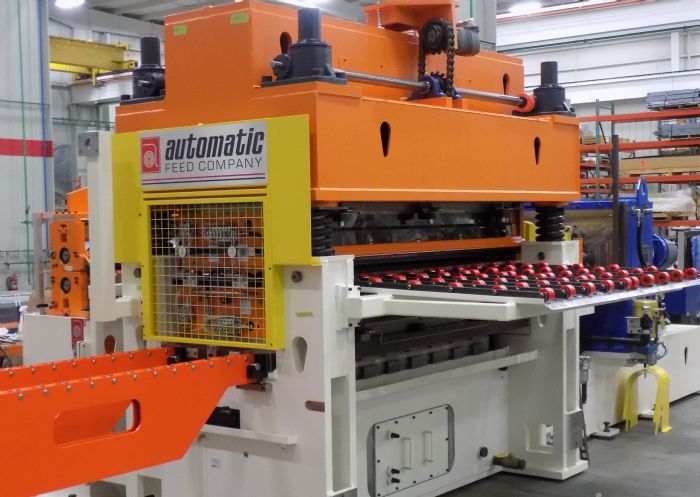 Automatic Feed Company (AFCO), Napoleon, OH, has received an order for an eXtra Large Capacity (XLC) leveler from a southern-Ontario, Canada, service center and coil processor serving the automotive market. Capable of handling coil widths 84 in., the leveler—the service center's third from AFCO--will be integrated with customer-owned equipment in the summer of 2023.
Designed to accommodate a variety of material strengths and thicknesses using different cassettes, the XLC leveler will include two cassettes, each with different work-roll diameters. Also included: an auto dual-cassette change table, which enables changeout in less than 4 min.; and an independent cassette-style pinch roll located at the exit end of the leveler, which consists of two full-width chromed rolls in a modular assembly for rapid and easy cassette replacement.
The leveler housing provides 140-ton capacity for work-roll penetration of material at the leveler entry and exit and is designed for a line running as fast as 90 m/min. AFCO's Leveler Calculator is included, assisting operators in making the necessary leveler-setting changes based on the required coil correction.
See also: Automatic Feed Company
Technologies: Coil and Sheet Handling