Stripco Installs Red Bud EPS Coil Line
September 1, 2012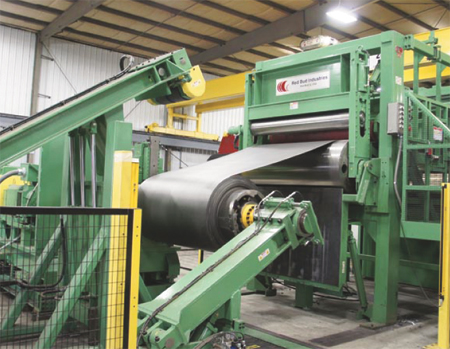 Steel-service center Stripco, Inc., Mishawaka, IN, has installed an EPS coil line provided by Red Bud Industries, Red Bud, IL. The EPS environmentally friendly acid-free pickling process employs a slurry blasting mixture of water and steel grit to remove surface scale, and does not require a protective coating of oil to keep the material from rusting. Stripco's line can remove scale from hot-rolled steel to 0.375 in. thick at 72 in. wide; coil capacity is 60,000 lb. Learn more on Stripco's website: www.stripco.com/page/14/EPS.
Red Bud Industries: 618/282-3801; www.redbudindustries.com
See also: Red Bud Industries, Inc.
Technologies: Coil and Sheet Handling