Coe Ships Compact Coil Line to Ameristar
August 31, 2021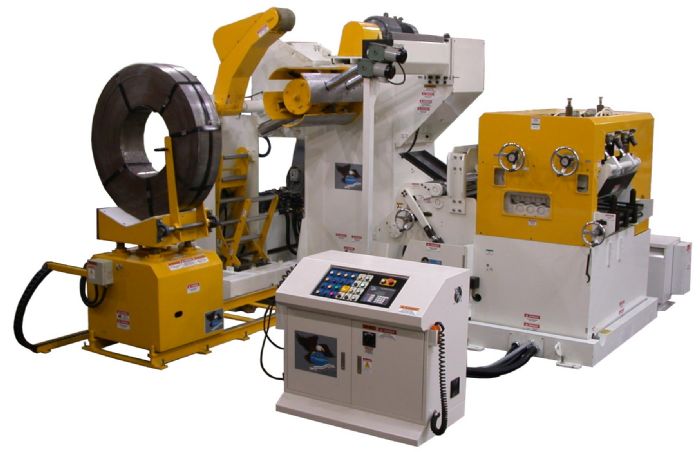 Coe Press Equipment, Sterling Heights, MI, has installed a SpaceMaster Series 3 compact coil line at Ameristar Manufacturing, a full-service metal fabricator in Mankato, MN. The coil line combines unwinding, straightening and feeding of coil stock into one piece of equipment capable of processing a variety of materials within space-constrained areas. The SpaceMaster Series 3 fits within 15.33 ft.2 of floor space, half the space consumed by a conventional line.
The SpaceMaster Series 3 at Ameristar, which joins a conventional Coe coil-processing line installed in 2019, can feed sheet metal 0.010 to 0.187 in. thick, from coils to 20 in. and weighing up to 11,000 lb. Maximum press-feeding speed: 60 strokes/min.
SpaceMaster Series 3 lines come standard with all of the necessary features for effective coil containment, hands-free threading and accurate feeding, including powered coil guides, hydraulic holddown with motorized end wheel, and a pivoting peeler-debender.
See also: Coe Press Equipment Corporation
Technologies: Coil and Sheet Handling